Godrej Appliances to invest 35 cr in medical refrigerators business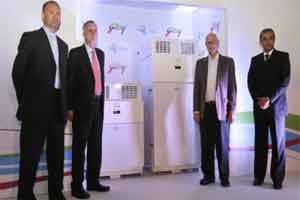 The budget has been set aside for production and marketing of medical refrigerators in India and neighboring countries from the current capacity of 10,000 units to reach 30,000 in the next two years
Godrej Appliances which has recently forayed in to the medical refrigerators business to store immunization vaccines and blood bags has recently announced plans to ramp up its operations in India. The two manufacturing facilities in Mumbai and Pune will be beefed up to increase the production from 10,000 to 30,000 units. The total investment set aside for production and marketing is Rs 35 cr to achieve the target over the next two years.
Godrej aims to sell and market the products in India and neighbouring nations including Pakistan, Bangladesh, Bhutan, Nepal, Saudi Arabia and the UAE, among others as well as African nations. These products will be available in two variants priced in the range of Rs 65,000 and Rs 1.35 lakh to address the situation of an estimated 151 million vaccines lost in developing countries, as a result of improper refrigeration.
Godrej has entered into a technology transfer agreement with UK's Sure Chill Company for developing and manufacturing these medical refrigerators. The firm also plans to launch more products in the health space, like passive coolers, Nandi said. DSK NP ANU (as reported by PTI).