Good Samaritan Policy launched to save accident victims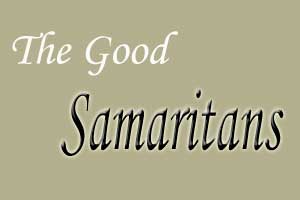 Kendrapara: A Good Samaritan policy was launched by the administration in Odisha's Kendrapara district under which Rs 2,000 would be given to any person extending immediate help in shifting a road accident victim to the hospital.
This scheme is intended to encourage people to shift road accident victims immediately to the hospital. It will go a long way in saving precious human lives lost due to delayed hospitalisation. Litigation and police questioning often deterred the people to come to the aid of the distressed accident victims, said a senior official.
The people who will shift victims to hospitals will be given cash incentive Rs 2,000. Besides, the administration will issue an appreciation certificate to recognise the noble work done by them. The acts of shifting will also them legal protection. And police will be bereft of its legal right to summon or question them in connection with the accident, said Kendrapara District Collector, Reghu G.
The administration is implementing Good Samaritan policy abiding by the apex court order. The Supreme Court had earlier asked the government to ensure that common people are not harassed by police while shifting accident victims to hospitals. The state transport department had also issued guidelines requesting the administration for the launch of "good Samaritan" scheme with monetary rewards.
At least 400 people perish in highway accidents every year in Kendrapara. More than 50 percent cases are found to have met their end due to delayed hospital shifting. Timely medical attention could have saved 200 people who died due to road accidents in Kendrapara, said road safety campaigner, Manoj Kumar Satapathy.
The scheme will help in reducing the time for an accident victim to reach a hospital. People are hesitant to help, mainly because they are scared of police investigation that follows road accidents. Now many will come forward to don the mantle of Good Samaritan, he said.