Gorakhpur AIIMS OPD to start in January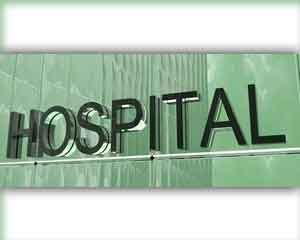 Gorakhpur: The outpatient department of the proposed All India Institute of Medical Sciences (AIIMS) in Gorakhpur is expected to be operational from January next year.
Buildings for the AIIMS complex are being built on Sugarcane Research Institute campus and the latter's offices are being shifted to State Agricultural College's building, which is not being utilised fully due to lack of students.
The move to shift agricultural college office was taken after the district magistrate conducted a survey.
Renovation work at the sugarcane institute is on in full swing for it to be ready for January launch of OPD.
Some renowned medical practitioners in the state and doctors working in Baba Raghav Das Medical College in Gorakhpur will visit the OPD on rotational basis.
Prime Minister Narendra Modi had recently announced Rs 17,000 crore aid for construction of AIIMS in the financial year 2017-18.
The AIIMS in Gorakhpur will not only benefit the seven crore population of eastern UP but also people from Bihar and neighbouring Nepal.