Gorakhpur hospital deaths: Supreme Court grants bail to oxygen supplier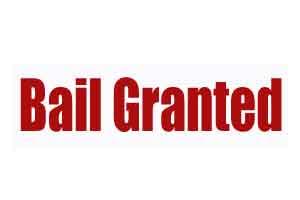 New Delhi: The Supreme Court on Monday granted bail to the proprietor of a firm which supplied oxygen to a government hospital in Gorakhpur where scores of children had died last year, noting that he had spent seven months in jail for an offence which entailed maximum punishment of three years imprisonment and a charge sheet had already been filed in the case. Manish Bhandari had moved the top court against the Allahabad High Court order rejecting his bail plea.
"Keeping in view the period of custody undergone by the appellant i.e. approximately seven months and also that the maximum sentence prescribed for the offence punishable under Section 406 (criminal breach of trust) of the IPC is three years and further the fact that charge sheet has been filed, we direct that the appellant shall be enlarged on bail, subject to such terms and conditions to be imposed by the trial judge," a bench headed by Chief Justice Dipak Misra said.
The bench, also comprising justices A M Khanwilkar and D Y Chandrachud, considered the submission of senior advocate Mukul Rohatgi, appearing for Bhandari, that the accused has been in jail for last seven months for an offence which entails maximum three years jail term. Rohatgi said that it was an admitted position that the children died of Japanese Encephalitis and not due to short supply of oxygen.
He also referred to the stand of the state government and added that the accused has been suffering due to media trial. Earlier, the apex court, on March 28, had issued notice to the Uttar Pradesh government, which was represented by lawyer Aishwarya Bhati.
More than 60 children, mostly infants, had died at the government-run Baba Raghav Das Medical College in Gorakhpur within a week in August 2017. There were allegations that the deaths occurred due to disruption in oxygen supply over unpaid bills to the vendor.
The Allahabad High Court had on February 13 rejected the bail petition of Bhandari, saying, "the court is inclined to accept the submission that custodial interrogation of the accused may still be warranted and it would not be appropriate to grant him bail at this stage".