Gorakhpur tragedy aftermath: CM to hold review meeting on health, medical education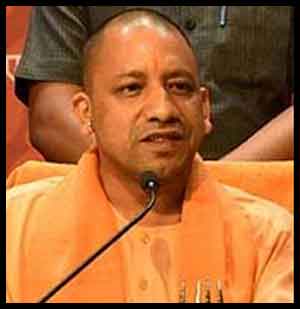 Gorakhpur: Uttar Pradesh Chief Minister Yogi Adityanath will hold an analysis-discussion over the health and medical education in the state, in the aftermath of the Gorakhpur tragedy. After more than 70 children died at Gorakhpur's Baba Raghav Das (BRD) Medical College's hospital in a week, questions were raised on the health and medical operations in the state.
The review meeting will be held at the Chief Minister's Office. Aditynath will also address the irregularities in the industrial development in the state. The Chief Minister will also be present at a programme at Gomti Nagar's Lohia Institute at 4 p.m. and a hostel's naming ceremony. Adityanath will also unveil the statue of Padmashri Dr. S.C. Rai.


Medical Dialogues team had earlier reported that acting strong on the unfortunate incident that took place at BRD Medical College and Hospital, the Yogi Adityanath's government directed to file criminal cases against the principal of the BRD Hospital and five others on the matter. The decision came after a high-powered committee headed by Chief Secretary Rajiv Kumar submitted its probe report before the chief minister earlier in the day

The state government also removed Additional Chief Secretary (Medical Health) Anita Bhatnagar Jain from her charge. The probe report pinned the blame on six officials, including Ms Jain, for the tragedy at the BRD Medical College Hospital in Gorakhpur. IANS reports that the high-powered committee found the senior IAS officer guilty of delay in non-payment to the oxygen vendor, who allegedly disrupted supplies, causing problems at the ICU and the pediatrics ward at the hospital.