Government considers establishment of new medical colleges within existing hospitals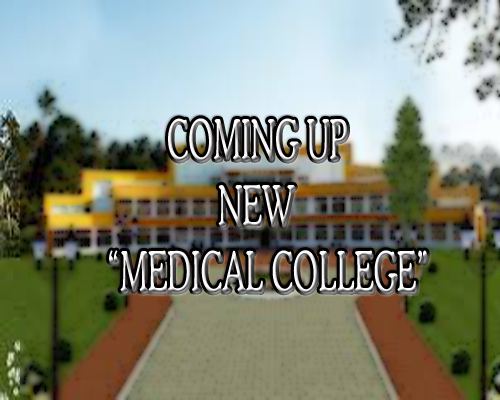 Strongly concerned over the mushrooming of private medical colleges in India, which in turn is perceived to dip the quality of medical education in the country; the union health ministry is reported to be considering the possibility of establishing new medical colleges within the existing district and referral hospital campus.
In this new scheme of things, the government is optimistically trying to utilize the existing infrastructure, which is also deemed to significantly improve the quality of education with new and strict selection criteria in place.
It is also the drive to make medical education more affordable by increasing the strength of government-led medical colleges, especially in areas where there is no govt college and people have to rely on private education which is difficult to afford.
Hence, by opening new government medical colleges by attaching existing district and referral hospitals on one hand and liberalizing some MCI norms on the other, a substantial number of MBBS seats can be increased," a senior health ministry official said, as reported by
dailymailuk
online.
Elaborating further on the initiative, the online report stated that the first and foremost criteria to provide access to quality education are clearly the districts or referral hospitals of the districts where there is no medical college. Preference will also be given to hilly areas and the North-east.
To minimally qualify for the project, the hospital needs to have a bed strength of 200 or more, and according to some recent guidelines framed the distance between the hospital and the medical colleage has be within a radius of 10 km.
A Technical Evaluation Committee (TEC) of the Ministry of Health and Family Welfare District hospitals will be selected by the Central government on the basis of district hospitals shortlisted by state governments.