Government in talks with various markets to accept Indian drug standards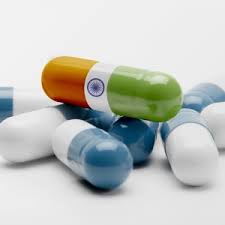 New Delhi
: India is nudging various semi-regulated markets like Myanmar and Kenya to accept its drug standards, instead of the US or British norms, a move aimed at helping many Indian drug makers to save cost on upgrading to international standards.
"We are in talks with various semi-regulated markets in ASEAN region, Africa and SAARC countries to accept Indian Pharmacopoeia instead of British Pharmacopoeia (BP)or the United States Pharmacopoeia (USP)",
Pharmaceuticals
Export Promotion Council of India (Pharmexcil) Director General PV Appaji told PTI.
In order to shore up support for the initiative, Pharmexcil has invited 10-15 drug regulatory heads from various countries to participate in the Indian Pharmaceutical Congress at Mysore next month, he added.
"Besides, we are already in talks with representatives from Ghana, Kenya and Myanmar regarding the issue", Appaji said.
Pharmacopoeia is a set of standards and quality specifications for ingredients, preparation and dosage forms of medicines manufactured, sold, consumed and exported in a country.
Indian Pharmacopoeia Commission (IPC) is an autonomous institution under the
Ministry of Health and Family Welfare
which sets standards for all drugs that are manufactured, sold and consumed in India.
"We are telling these markets that the Indian drug standards are also at par with the USP or BP. If they accept, both Indian drug industry as well as these countries would benefit", Appaji said.
The move would help many Indian drug makers, which are solely following IP, to save significantly on time, packaging and other costs needed to adopt either BP or USP, he added.
"If they accept then these markets would be able to get drugs from the stock meant for Indian market, leading to saving in terms of cost and time. Also they could avail of certain life saving drugs well in time", Appaji said.
Currently, Indian Pharmacopoeia (IP) is only followed in the Indian market.
"It won't be an easy task (making these countries accept IP). We will have to instill confidence in them by inviting them to our manufacturing facilities, show them our standards. Moreover, Indian embassies would have to follow up so that we get desired results", Appaji said.
India exported drugs worth over USD 15 billion last fiscal.