Government medical colleges in Kerala to have more seats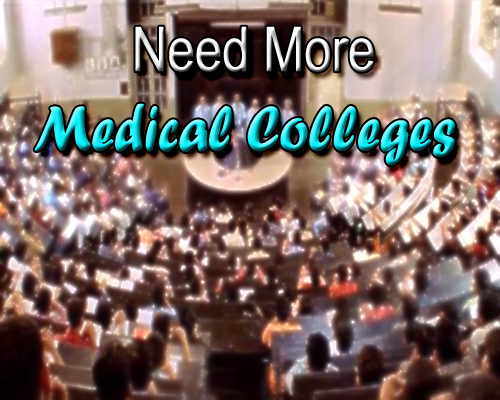 As implied in a recent statement by the
Kerala health minister
, V.S Sivakumar, reported by manoramaonline, the state will witness an increase of 1850
medical seats
in the government run medical colleges. This is in view of the recent development to have a medical college in every district of the state.
There has already been an increase from 900 to 1,250 seats after the government reportedly took over the
Kochi medical college
in 2013. This increase was also achieved with new colleges started in the Manjeri and Idduki in Kerala.
In a separate development, the state government had submitted before the Kerala
High Court
that it had issued notice to private self-financing medical colleges that abstained from consensual arrangements for seat sharing, invoking Section-14(1) of the Self Financing Act - 2006, as reported by the
Express
.
The State Government in its statement pointed out that in the prospectus for medical courses, it had listed 14 self-financing colleges which had agreed for consensual arrangements with the State Government for seat sharing and fee fixation. Seven managements have already entered into agreements, including Amala Institute of Medical Sciences, Thrissur; Jubilee Mission Medical College and Research Institute, Thrissur; Malankara Orthaodox Syrian Chruch Medical College, Kolencherry; Pushpagiri Institute of Medical Sciences and Research Centre; Thiruvalla; Sree Narayana Institute of Medical Sciences, North Kuthiyathode; Dr Somervell Memorial CSI Medical College, Thiruvananthapruam and SUT Academy of Medical Sciences, Thiruvananthapuram.
The state government has been making consistent efforts to increase the medical seats, by also giving permission to six other colleges, which have not succeeded in obtaining permission from the Medical Council of India to conduct courses in the current academic year.
They had in principal agreed that in partnership with the state government they will make available more seats after they get the required permission from the
MCI
. However, five other medical colleges - KMCT Medical College, Kozhikide, Karuna Medical College, Palakkad, Kannur Medical College, Kannur, MES Medical College, Malappuram and Travancore Medical College, Kollam - did not cooperate with the government for discussion on consensual agreement.