Government mulling conducting all eye operations through phaco surgery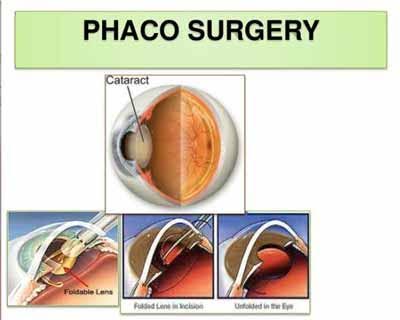 New Delhi: Government is seriously mulling carrying out all eye operations through phaco surgery and providing only an unfolded lens to the common man, Rajya Sabha informed.
Health Minister J P Nadda said this is being done so that everyone, especially the poor, benefit from free eye surgeries being conducted in government hospitals.
"Government is seriously thinking now that we do surgeries only through phaco surgery and only use unfolded lens for the common man to provide more facility to the people," he said during Question Hour.
Phacoemulsification (phaco surgery) is a modern cataract surgery in which the eye's internal lens is emulsified with an ultrasonic hand piece and aspirated from the eye.
Replying to supplementaries, the Minister also said that "no report about claims of higher charges by doctors for intra ocular lenses (IOLs) in cataract surgeries under National Programme for Control of Blindness (NPCB) has been received."
To a question that patients were being charged exorbitant rates in Jaipur, around 15 to 20 times more than the value, the Minister said he would look into the specific complaint. He, however, said the prices of intra ocular lens ranges from Rs 300 to Rs 90,000.
The Minister also stressed that states should come forward in implementing the Clinical Establishments Act to avoid overcharging of patients and lamented that only 10 states have so far implemented the Act.
"It is the states which have to implement the Clinical Establishment Act that will benefit the common man," he said.
In reply to a question on jaundice, Nadda listed the abuse of alcohol as one of the reasons for the disease, besides listing viral hepatitis, drug induced hepatitis and obstruction of bile flow (stone of cancer) as possible reasons for jaundice.
He said government was making efforts to sensitise the public against abuse of alcohol, drug overuse and water contamination which is the primary reason for viral hepatitis.
"Abuse of alcohol is one of the reasons for jaundice and a sensitisation programme is being carried out by health agencies. As far as medicines is concerned, it is the extra use of medicines and we are trying to sensitise on the use of right type of medicine," the Minister said.
Nadda also said "no directions" have been issued by his Ministry to states regarding specific medicines for jaundice patients.