Government plans to cap stent prices Rs 20,000 onwards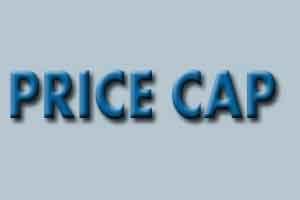 The issue of capping stent prices, and to make it available to the patients at a uniform price has been under consideration by the health ministry for some time.Moving ahead in the direction, the government will soon arrive at a decision to cap prices of coronary or cardiac stents. The maximum retail price (MRP) of bare metal stents is expected to be around Rs 20,000, and that of the drug-eluting stents is likely to be fixed at Rs 28,000.
The reduction comes in the wake of exuberant prices charged for procuring a drug eluting stent-the cost may vary between Rs 23,000 and Rs 1, 20,000, depending on the product specifications. The local market prices may vary in the range of Rs 12,000 to Rs 20,000 for bare metal stents.
The issue came forth to the health ministry after the Delhi High Court received a petition to monitor the price of stents in the market.
The government has been mulling over this proposal, and continues to receive a strong support from key ministries like health and commerce besides the department of pharmaceuticals.
The National Health Systems Resource Centre (NHSRC), a technical support institution under the health ministry, has also supported the cause by recommending the National Pharmaceutical Pricing Authority (NPPA), to make a quick decision to stop overcharging consumer in absence of any regulations.
Another concerning issue raised by NPPA is the huge gap between the price of imported stents (which constitute 70-80% of medical devices in India) and locally manufactured ones.
The final decision is now awaited in January with the proposal being in its final stages and still awaiting approval from a core committee on essential medicines.
Also read:
Govt mulls controlling prices of medical equipment
As reported by TOI, "We have come up with a revised list of essential medicines following the core-committee's recommendations. The same committee is also examining the matter of coronary stents and will come up with a supplementary report very soon," a senior official at the drug regulator's office said.
He added that the proposal to cap prices of stents was on hold for long as there was pressure to create a separate law for medical devices. However, for now, the health ministry has created a separate chapter under the Drugs and Cosmetics (Amendment) Bill, 2015 which classifies medical devices as per their use in primary, secondary and tertiary care.
According to the official, since both medicines and medical devices are governed under the same law, the list of essential medicines can also include other essential commodities like stents which are frequently used for public health and are often priced exorbitantly.