Government sanctions Rs 17 crore for trauma care facilities in Himachal Pradesh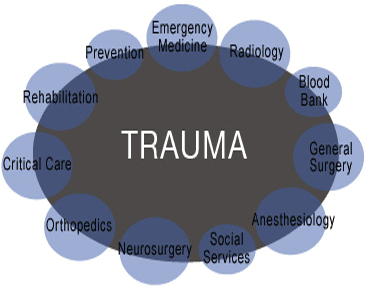 NEW DELHI: Government today sanctioned Rs 17 crore for upgradation and strengthening of trauma care facilities in various government hopsitals in Himachal Pradesh.
The funds were sanctioned as part of the centrally sponsored "capacity development for developing trauma care facilities in government hospitals located on national highways" scheme under the Union Health Ministry.
"The Union Health Ministry is committed to strengthening of healthcare infrastructure in Himachal Pradesh and this initiative is a step in that direction," Health Minister J P Nadda said.
Of the total amount sanctioned, Rs 2.754 crore each has been sanctioned for four trauma care facilities at the zonal hospital Mandi for level III Trauma Care, regional hospital, Hamirpur, Rampur, Shimla and District Hospital in Chamba.
Rs 6.075 crore has been sanctioned for Dr Rajendra Prasad Government Medical Hospital at Tanda in Kangra, a health ministry said in a statement.
The Ministry has taken several steps for strengthening public health infrastructure in Himachal Pradesh which includes sanctioning of an AIIMS. The process of making it operational soon is underway, the statement said.

A tertiary cancer care centre worth Rs 45 crore has also been sanctioned in Shimla while the Health Ministry has also released the first instalment for upgradation of two district hospitals and two medical colleges in Nahan and Hamirpur.

The state government has also proposed a level-1 trauma facility in Shimla which is under consideration by the Centre.

"The process of procurement of health related equipment worth Rs 32.78 crore for the Tanda Medical College is underway and the procurement process is nearing completion. The order shall be placed by end of December," the Health Ministry said.
The Union Health Ministry also said that against the long standing demand of the state to open a CGHS wellness centre, the Ministry has also approved one for Shimla in December 2014.