Government to host homeopathy convention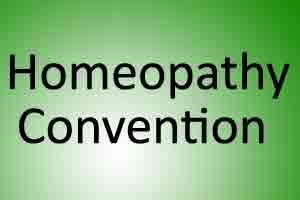 Delegates from many countries are expected to attend a two-day convention here on homeopathy, starting on Saturday, organised by the central government.
The international convention is being organised on the occasion of the World Homeopathy Day 2016 on Saturday which commemorates the 261st birth anniversary of the founder of this system of medicine, Christian Friedrich Samuel Hahnemann, an official statement said.
President Pranab Mukherjee will inaugurate the convention which is jointly being organised by the Central Council for Research in Homeopathy (CCRH), an autonomous body under the Ministry of 'Ayush', and an international organisation called Liga Medicorum Homeopathica Internationalis (LMHI).
'Ayush' is an acronym for 'Ayurveda, Yoga and Naturopathy, Unani, Siddha and Homoeopathy'.
Delegates from Brazil, Russia, South Africa, Italy, Netherlands, UK, Austria and many other countries will participate in the convention, the statement said.