Embarrassing: Govt doctor using ambulance for transporting personal belongings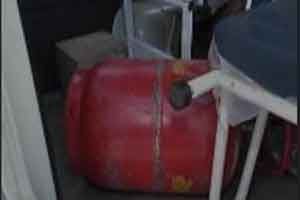 Vijayapura: A nation where getting an ambulance in emergency situations is a major challenge, a shameful incident was reported from Karnataka's Vijaypura area, where a doctor from Koppal Hospital was seen using a government ambulance to transport his clinic furniture and LPG cylinder.
ANI reports that this is not the first time the country has seen such incident. Earlier, embarrassment had come to the medical fraternity, after media reports cropped up stating that oxygen cylinders Baba Raghav Das Medical College (BRD) in Uttar Pradesh's Gorakhpur district were being used by department doctor for his personal institutions .