Government Medical College Dean caught red handed taking bribe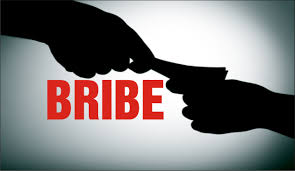 Nagpur: The Dean of city-based Indira Gandhi Government Medical College and Hospital (IGGMCH) was caught by Anti Corruption Bureau while allegedly accepting a bribe of Rs 15,000 from a medicine supplier, an official said.
Minakshi Wahane has been placed under arrest and will be produced in a local court tomorrow.
She had allegedly demanded a bribe of Rs 15,000 for clearing pending medical bills of the supplier, Superintendent of Police (ACB) Sanjay Darade told PTI. The ACB also caught a private person Vijay Uditnarayn Mishra (44), who runs a mess at new residents' hostel, for accepting bribe that he claimed was on behalf of Gajbhiye reports TOI.
The supplier approached the anti-graft agency which laid a trap and caught Wahane while accepting the bribe amount in her chamber, he said.
According to ACB, the complainant in the case was a drug supplier and had supplied medicines worth Rs 2,94,660 to IGMCH in December last year.
"IGMCH invited tenders for supply of medicines in July 2015. The complainant was lowest bidder and so was awarded the contract. He submitted the bills at the office of dean on December 12 last year. When he went to meet Gajbhiye to clear his bill, she demanded a bribe of Rs 15,000 for clearing it," said ACB.
An ACB press release said, "Complainant had no interest in giving her bribe and lodged a complaint with us on January 10. Accordingly, ACB team from Nagpur and Gondia investigated the matter and laid a trap on January 16."
The Dean will be produced in a court tomorrow, Darade added.
Dr Meenakshi Wahane-Gajbhiye was appointed as Dean at the Indira Gandhi Government Medical College and Hospital (IGGMCH) last year. She has replaced the acting Dean, Dr Madhukar Parchand .
Read more at Medical Dialogues: Maharashtra:
Dr Wahane Appointed dean of IGGMC 
Her colleagues in the college, though, expressed shock over the news and said it might be a conspiracy against her. They claimed Mishra was not on good terms with Gajbhiye for the last months. She had actually warned him of terminating his mess contract as he was not supplying good quality food. A professor from IGMCH told TOI, "Students from the hostel had several times complained of bad quality food served in mess and the dean had warned Mishra of terminating his contract. It is hard to believe she would partner Mishra in such an act."