Govt notifies Draft Delhi Health Bill, invites stakeholder comments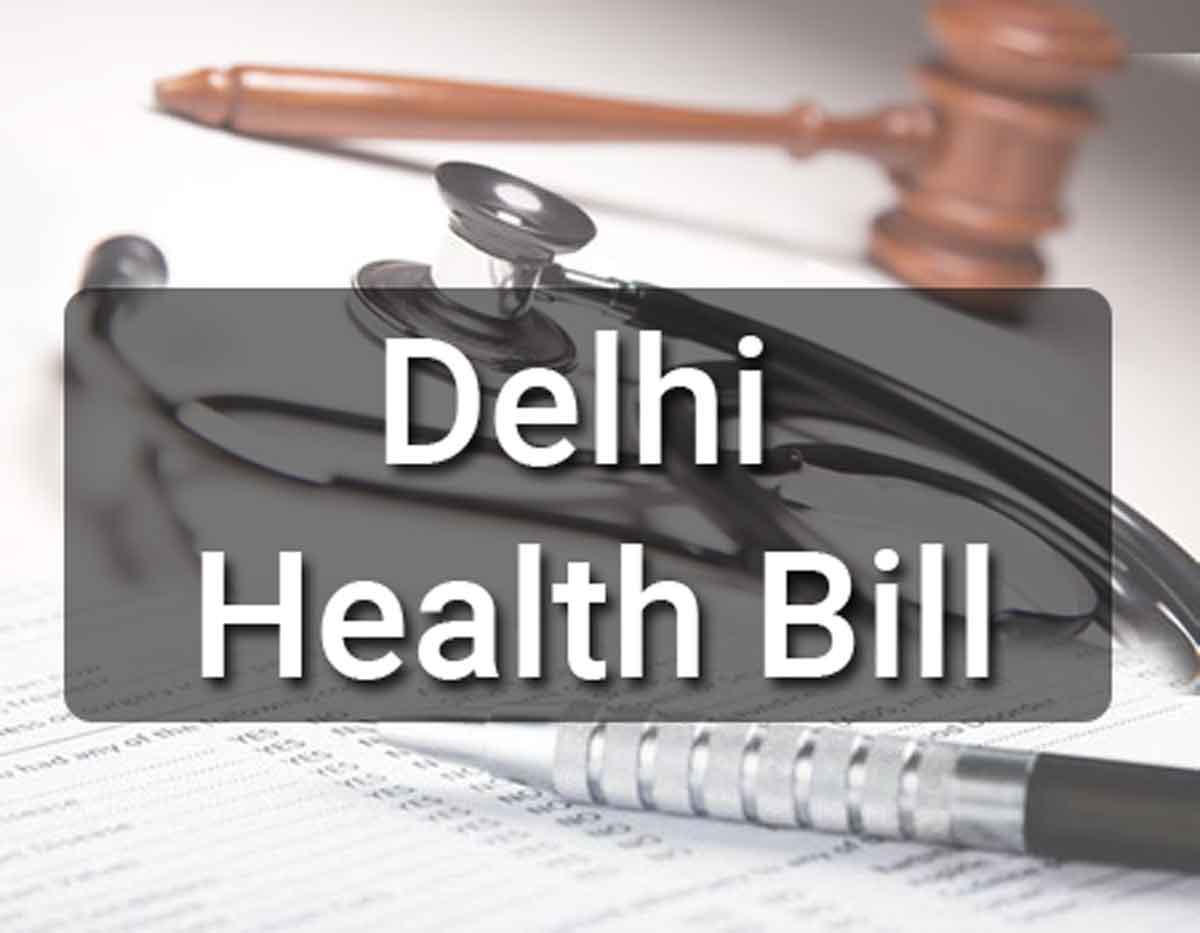 New Delhi: Through a recent notification, the Delhi government has notified Draft Delhi Health Bill, 2016 that seeks to register and regulate all the clinical establishments in the National Capital Territory of Delhi. The bill has been put in the public domain for comments and objections from the various stakeholders after which it will be finalised into the act.
Comments/objection on Draft Delhi Health Bill may be sent to the email ID dirdhs@nic.in within 30 days from 23.09.2019
As per the draft bill, it comes after it was considered expedient to provide for the registration and regulation of
clinical establishments with a view to prescribe minimum standards of facilities and services to be provided by them to safeguard the interests of patients and health care providers and to fulfill the mandate of article 47 of the Constitution for improvement in public health
The Bill also was notified after the courts recently pulled up the Delhi Government for its lack of clinical establishment rules and the mushrooming of quack clinics and diagnostic centres across the capital.
The bill so notified, aims to provide for the registration and regulation of clinical establishments rendering services in recognized systems of Medicines in the NCT of Delhi and for matters connected therewith or incidental thereto. This means that apart from allopathy clinics, clinics of the ISM (AYUSH) will also have to be registered under the act. The bill excludes establishments under Armed forces from its domain
The Bill specifically defines clinical establishments as
(i) a hospital, maternity home, nursing home, clinic, sanatorium, wellness clinic, fertility and invitro fertilization centres, hospice, de-addiction centre, medical day care centre treatment including laser or an institution by  whatever name called that offers services, facilities requiring prevention, diagnosis, treatment, or  care for illness, injury, deformity, abnormality, dental care or pregnancy in any recognized system of medicine established and administered or maintained by any person or body of persons, whether incorporated or not; or

(ii) a place established as an independent entity or part of an establishment referred to in subclause (i) in connection with the prevention, diagnosis or treatment of diseases where pathological, bacteriological, genetic, radiological, chemical, biological investigations or other diagnostic or investigative services with the aid of laboratory or other medical equipment, are usually carried on, established and administered or maintained by any person or body of persons, whether incorporated or not

and shall include a clinical establishment owned, controlled or managed by-
(a) the Government or a department of the Government;

(b) a trust, whether public or private;

(c) a corporation (including a society) registered under a Central, Provincial or State Act, whether or not owned by the Government;

(d) individual proprietorship or partnership firm;

(e) a Local Self Government, local public authority;

but does not include clinical establishments providing OPD services and clinical establishments owned, controlled and managed by Armed forces
"All clinical establishments in Delhi shall be registered with the Authority under the provisions of this Act and the rules made thereunder," the bill states
" No person shall run a clinical establishment unless it has been duly registered in accordance with the provisions of this Act and the rules." the bill adds
The bill calls for the establishment for a specific council for clinical establishments called the State Council for Clinical Establishments
Violations of the provisions of Act can bring penalties which may extend to rupees five lakhs for the first offence s and for any subsequent offence with fine which may extend to rupees ten lakhs and cancellation of registration.