Govt to bring new rehabilitation policy for drug addicts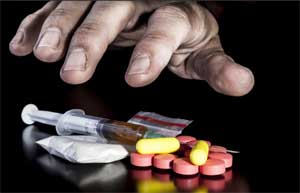 New Delhi: The Centre informed the Lok Sabha that it will bring a new rehabilitation policy for drug addicts on the basis of the national survey.
Responding supplementaries during question hour, Social Justice and Empowerment Minister Thaawarchand Gehlot said that rehabilitation policy of 2001 is under scrutiny by the Government and a survey of drug addicts is underway across the country.
"Government has authorized an institution associated with All India Institute of Medical Sciences (AIIMS) for the survey. He said, 38 crore rupees have been sanctioned for the purpose and 18 crore rupees have already been provided to the agency," he said.
He further said, "on the direction of Supreme Court, an action plan has been prepared for the rehabilitation of drug addicts. He said as of now, four to five rehabilitation centres are functional in 257 districts."
Gehlot also said that government has set up a committee consisting of representatives from his ministry along with the Ministries of Home, Health and Finance to monitor the implementation of action plan meant for rehabilitation of drug addicts.