Govt to launch 12 more Wellness Centres in Telangana: Laxma Reddy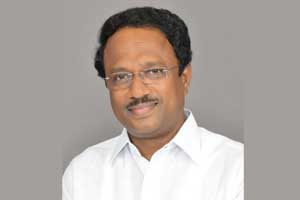 Hyderabad: The Telangana Government will launch 12 more Wellness Centres in the state after two were established in the capital, Medical and Health Minister Dr C Laxma Reddy said.
Replying to question from members in the Assembly, Mr Reddy said that the state government has decided to establish 14 'Wellness Centres" in total to provide medical facilities to the Government employees, retired Government employees and Working Journalists on par with the Corporate Hospital in the state. Non-hospitalisation medical services were extending in these Centres.
Of the 14 Wellness Centers, two were established at Khairathabad and Vanathalipuram so far. Two more Centers, one at Sangareddy and another one at Warangal would be launched in next one or two days, the Minister said and added that the places were identified in Khammam and in Hyderabad for Wellness Centres. The services would be launched very soon, the Minister said.
Mr Reddy said that the other centers including at Kukatpalli, Nalgonda, and Siddipet will also be launched soon.
The Minister also agreed to establish one Centre at Old City once after completion of establishing 12 more Centres.
He said the Khairatabad and Vanasthalipuram Centres were extended medical services to 1,63,109 and 77,406 people so far and also getting a good response from the people.
A Special CEO was also appointed to supervise the Wellness Centres, the Minister said.