Govt to purchase MRI Scan machine with pvt participation: Chief Minister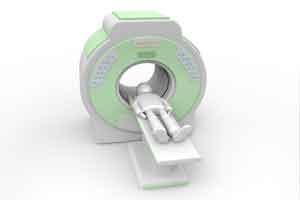 Puducherry: The government propose to purchase an MRI scan machine with private participation, Chief Minister V Narayanasamy told the legislative assembly last week.

Replying to a question, the Chief Minister said a MRI scan machine was purchased for Indira Gandhi Government hospital in July 2001 at a cost of Rs.5.37 crore. After the warranty period, the Annual Maintenance Agreement was signed on February 15, 2007.

The machine is not working since December 4, 2015 and the company which supplied the machine was summoned to repair the same which ruled that it is beyond repair.

For patients coming to the GH, the government has outsourced the system and a private hospital is doing the scan for Rs.1500 while Rs.4000 is being charged by other hospitals.

He said as many as 642 posts are vacant in the Health department and steps are being taken to fill up 109 posts by August first week.

To another question, PWD Minister Namasivayam said that the Kamaraj Manimandapam on the ECR would be completed in another four months and would be inaugurated.

He said, started in 2006 the project was delayed since, the contractors has deserted the work. After the present government assumed office, funds were allocated and the works are progressing.

A sum of Rs.10.78 crore was spent so far for the Manimandapam construction alone, Mr Namasivayam said, adding, that it would be completed in another four months.

The Minister said the government propose to accommodate the centac office and hold some other activities inside the manimandapam.