Govt to revise draft amendments to tobacco-control law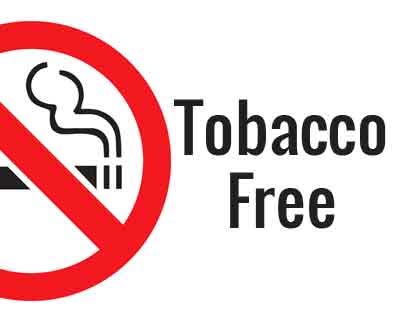 New Delhi: The health ministry will come out with a fresh draft proposing amendments to a legislation on tobacco control after it analysed over one lakh suggestions.
"We had a committee. A draft was published. We got a few lakh comments on that. We took a huge amount of time in analysing those comments.
"Meanwhile, there were developments at the national and global levels which necessitate other changes. So we are re- working the whole thing. We will re-publish the draft based on the comments," health secretary C K Mishra told a press conference, convened to highlight the ministry's three-year achievements.
Union Health Minister J P Nadda was also present at the press meet.
Mishra was asked about the status of the proposed amendment to the Cigarettes and other Tobacco Products (Prohibition of Advertisement and Regulation of Trade and Commerce, Production, Supply and Distribution) Act, 2003 (COTPA), especially on the contentious issue of increasing the legal age of consumption of tobacco.
Asked if the issue of increasing the legal age for tobacco consumption will remain in the fresh draft, Mishra said, "That is a part of our proposal. There may be other things which may get added. We will come up with a fresh draft...It should take another couple of months."
A panel was constituted to review and suggest amendments to the COTPA. The committee has made a number of recommendations with regard to prohibition of smoking in public places, advertisements at points of sale, minimum legal age for sale of tobacco products, loose sale of tobacco products among others.
The draft was then put up on public domain, inviting suggestions.
Mishra, when asked about the government's aim to reduce out-of-pocket expenditure, said that the ministry had done an analysis of this and it was mainly from drugs and diagnostics.
"One is the cost of procedure and the other is insurance," Mishra said.
Elaborating further, he said the government was trying to increase the coverage of insurance.
"We still do not have a pan-India presence as far as the government-led insurance is concerned and I must say the private sector insurance of health has also not grown phenomenally in the last few years," he said.
He admitted that as far as the health protection scheme of the government was concerned, the ministry had not been able to take a final call on it.
Nadda, while elaborating about the achievements of his ministry in the last three years, said that it had come out with a new health policy which shifts from being disease centric to preventive and promotive healthcare.
The ministry has also come out with the mental healthcare bill which is progressive and has decriminalised suicides.
He also talked about the HIV/AIDS bill, aimed at safeguarding the interest of people living with the disease.
It also makes offences under it punishable.
He said in the last three years, new vaccines such as IPV, rotavirus, measles rubella had been introduced, while the reduction in the country's under-five mortality was faster than the world's pace.
He said another achievement was the implementation of all-India examination NEET for admission to medical courses, which helped check corruption.
He said the work on 11 new AIIMS was going on in full swing and by March next year, they would be near completion.
"Looking ahead, one of the major initiatives which we are coming up now is the conversion of 1.5 lakh sub-centres in wellness centres. This year, 30,000 such centres will be upgraded," he said.
He said universal screening and control of five common non-communicable diseases such as hypertension and diabetes, and three common cancers of cervix, breast and oral cavity would be done this year.
All citizens above 30 years of age will be screened in 100 districts of the country in the first phase of the programme for universal screening and control of five common non-communicable diseases (NCDs).