Govt turns to retired doctors to meet shortage in Haryana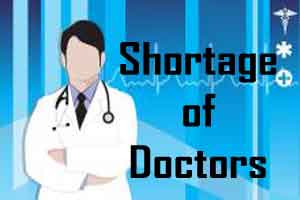 Gurugram: Failing to find qualified medical practitioners to fill up its vacant specialist positions in government hospitals, the Haryana State is now all set to utilize the services of retired doctors to come and fill in the gap.

While the general retirement age for medical practitioners in the state is 58 years, it is reported that doctors will be allowed to work till the age of 65, implying that they shall be allowed to have upto 7 years extension post retirement. The conditional clause here is that the scheme shall be only open to those  who are willing to serve as specialists. These doctors will not be allowed an administrative posts, and they will be only involved in treating the patients. On the positive side, doctors willing to work under the new scheme of things shall be given a posting in the hospital of their choice

The government has already shortlisted names of 81 doctors for the same, reports TOI. Those shortlisted include 3 director general health services, 4 chief medical doctors, 24 deputy medical officers, 38 senior medical officers, 2 doctors of medical sciences etc..

"Over a hundred retired doctors, including those who have been retired for a few years had applied for this. However, those who have pending departmental inquiries against them, will not be considered till they are cleared of the same. The retired doctors are expected to get the extension by the end of this month and they will join their posts by next month," said Dr MP Singh, vice president, Haryana Civil Medical Services Association told the daily.

The move comes in the light of severe shortage of qualified medical practitioners in the state. Haryana has 3,250 posts and barely 1,700 doctors taking care of a population of 2.25 crore. Moreover, it is reported that each time government tries to fill up the vacancies, it suffers a setback, in the form finding no takers for the advertised posts. Only 15 specialists are reported to have joined the government service in the past 10 years.