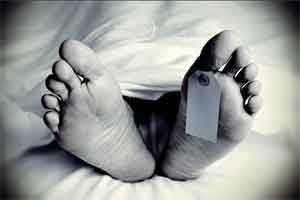 Coimbatore: Tamil Nadu Deuty Chief Minister O Paneerselvam said described as "unfortunate" the mystrious death of a 28-year-old doctor hailing from nearby Tirupur in Delhi earlier this week.
Sharath Prabhu, a first-year post-graduate medicine student at the University College of Medical Sciences, affiliated to the Delhi University, was found unconscious outside the washroom of his rented apartment in Delhi on Wednesday by his flatmates.
Though he was taken to the GTB Hospital, doctors declared him brought dead.
Paneerselvam told reporters here that the incident was unfortunate.
On protests against the bus fare hike, he said that the fare was very low compared to neighbouring states of Kerala, Karnataka and Andhra Pradesh and the Government was still incurring a loss despite this increase.
Medical Dialogues team had earlier reported in an unfortunate incident, a postgraduate student of Medicine at University College of Medical Sciences (UCMS) and associated Guru Teg Bahadur Hospital (GTB Hospital) was found dead in his room in Dilshad Garden area.
Read also: UCMS, GTB Hospital: MD Medicine 1st year found dead, insulin overdose suspected
0 comment(s) on GTB Doctor Suicide: CM describes mysterious death of doctor as unfortunate