Gujarat govt has offered four sites for new AIIMS: Centre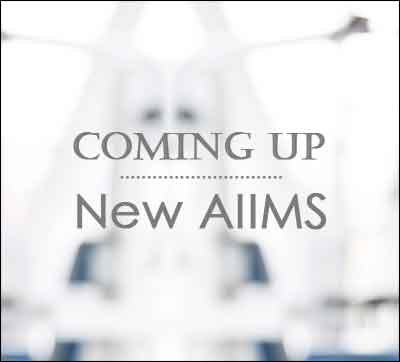 Ahmedabad:  The Gujarat government had offered four sites for the establishment of an All India Institute of Medical Sciences (AIIMS) in the state, which was proposed in the 2017-18 Union Budget, the Centre informed Parliament.
In a written reply to a question in the Rajya Sabha, Union Minister of State for Health and Family Welfare Ashwini Kumar Choubey also said a site in Deoghar had been finalised for an AIIMS in Jharkhand, "subject to the fulfilment of certain conditions".
According to the details shared by Choubey, to a question on the status of the new AIIMS projects announced by the Centre over the last three years, a "central team has inspected the sites offered by the state governments and submitted its report based on the challenge method criterion".
On the Deoghar site, the minister said, a commitment from the Jharkhand government was obtained, the executing agency for pre-investment activities appointed, the pre-investment activities were in progress and the detailed project report (DPR) was prepared.
The minister said the AIIMS projects for Andhra Pradesh, West Bengal, Vidarbha in Maharashtra and Poorvanchal in Uttar Pradesh were announced in Budget 2014-15.
"In Budget 2015-16, six new AIIMS, in Himachal Pradesh, Jammu and Kashmir, Assam, Tamil Nadu, Punjab and Bihar, were announced," he said.
The target for the completion of the projects in Andhra Pradesh, West Bengal and Maharashtra was October 2020, while for Uttar Pradesh and Punjab, it was March, 2020 and June, 2020 respectively and for Assam, it was April 2021, according to the details shared by the minister.
Replying to another question, Choubey said, for the AIIMS at Mangalagiri in Andhra Pradesh, the cabinet had approved an outlay of Rs 1,618 crore and Rs 54.51 crore had been released to the executing agency so far.