Gujarat: Kokilaben Hospital sets up OPD and telemedicine centre in Surat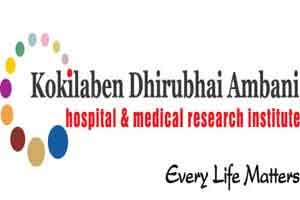 Gujarat: Kokilaben Dhirubhai Ambani Hospital and Medical Research Institute have recently announced the launch of their first OPD and centre for telemedicine outside Mumbai. Surat residents will now have access to the best healthcare facilities in their vicinity.

The new facility in Surat will invite attention from the senior team of super-specialty surgeons at Kokilaben Hospital, calling for monthly visits to the Surat clinic and telemedicine centre.

Over 15 to 20 super-speciality doctors in the field of liver, children's heart, neurology, oncology, rehabilitation of patients with complex head injuries, cardiac from Kokilaben Hospital will be providing their services to the Surat residents.

Zubin Daruwalla, vice-president of Kokilaben Hospital in his statement also implied that the hospital has now received a license to perform heart transplant, and will be soon launching the service at their Mumbai unit first.

Executive director of Kokilaben Hospital, Dr Ram Narain told TOI, "Surat and South Gujarat brings a large influx of patients to our hospital in Mumbai, with many patients visiting every month on regular basis. We have done many liver transplants for patients from Surat and surrounding areas. Now, for our regular patients, Surat clinic and telemedicine centre will bring the best of the healthcare at their doorsteps."

Consultant and head of Hepatobilliary Survery and Liver Transplant, Dr Vinay Kumaran said, "I am one among our other senior doctors visiting regularly to Surat. Earlier, our patients from Surat and interior areas in south Gujarat had to come all the way to Mumbai for monthly follow-up and consultation. But, now they can come to the Surat clinic for the same."