Gurgaon Hospitals face action for overcharging Dengue Patients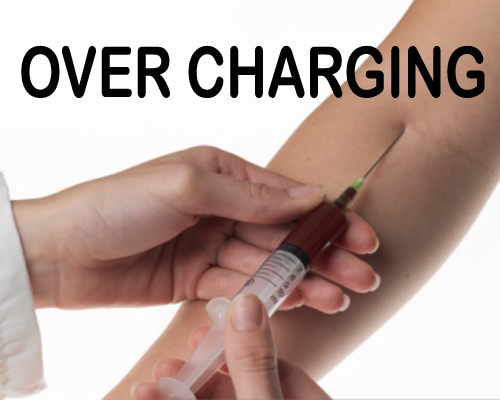 The Haryana health department is has cracked the whip on some of the hospitals and diagnostic centres in Gurgaon after confirmed on-the ground reports, where they were found to be overcharging the suspected dengue patients.  They were found to be charging more than the stipulated fee, an official said.

As further reported by the IANS, a few well-known multispecialty hospitals have also been served notice for not following proper precautions while treating patients with viral fever.

These Gurgaon hospitals including Medanta - the Medicity, Fortis, Artemis and Paras were served notice for not following proper and prescribed norms and precautions while treating dengue patients.

The suspension order stands for two days for as many as 11 hospitals and diagnostic centres across the city, until then the listed hospitals will not be allowed to conduct the dengue diagnosis on people visiting their premise.

In a very recent notification by the health department, there was a clear directive issued to all the private hospitals to cap the dengue test at Rs 600. However, a sting-operation by a TV news channel revealed that a few hospitals were charging from Rs.700 to Rs.2,000.

Kamla Singh, Haryana's additional director general of health services, on Wednesday blacklisted Suraj Diagnostic Centre, attached with the civil hospital on public-private partnership model.

The health department also recommended the same action for Metro Hospital in Palam Vihar area here, which is on the panel of the state government.

The offender health care centres have been directed to pay back the excess money charged from patients.

Around 300 dengue patients and over 3,000 suspected viral fever patients are being treated at various private and civil hospitals in Gurgaon.