Gurugram Doctor sentenced to 5 years Jail for Illegal Medical Termination of Pregnancy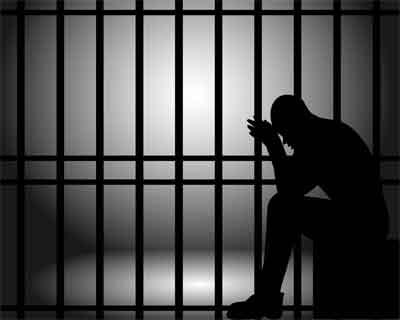 Gurugram: In violation of the Medical Termination of Pregnancy (MTP) Act, a doctor was sentenced to five years of severe imprisonment and imposed a fine of Rs 25000 for conducting illegal abortion at his clinic in Ashok Vihar, Sector 3.
The case dates back to 2017 when a raid was carried out at the doctor's clinic by a team headed by the then deputy civil surgeon of Gurugram, Dr Neelam Thapar. This came following a complaint by the District Health Department about illegal abortions taking place at the clinic.
During the raid, a woman was found admitted in the clinic for an abortion and a sum of 15000/- was charged from her for the procedure. It also came to light that the medical practitioner was prescribing pregnancy termination pills sans licenses or approval from the Health Department neither any records of patient's registration was found in the clinic. Ultrasound reports, MTP kits including pills were recovered from the clinic, other medical reports were seized from the spot and the doctor was booked.
Also Read: 10 years jail to 5 Doctors and two others for Rs 1.04 crore bank fraud
Thereafter,  a case was filed against the doctor and the clinic under various sections of the Indian Penal Code and other Acts at Sector 5 police station on January 7, 2017. The trial began soon after. The case was registered under the Sections including;


Sections 312 (whoever voluntarily causes a woman with child to miscarry),


Section 15 (whoever before the birth of any child does any act with the intention of thereby preventing the child from being born alive or causing it to die after its birth),


Section 420 (cheating),


Section 467 (forgery),


Section 468 (forgery for purpose of cheating),


Section 471 (using forged document),


Section 120B (criminal conspiracy) of IPC


Sections 3, 4, 5 MTP Act 1971


Sections 15(2), 15(3) IMC Act 1956


Sections 18A, 28 of DC Act 1940


Based on evidences submitted by the investigating officers and police investigation report, the additional district judge Sanjay Kumar Sharma held the medical practitioner guilty and ordered five years of rigorous imprisonment apart from a fine of Rs 25,000.
Also Read: Justice for Medico Assault: 3 year jail sentence to patient relative who assaulted doctor on duty
On the other hand, the doctor had pleaded the court to take a lenient view in the matter mentioning that he was the only earning member of his family, reports HT.
However, the public prosecutor submitted that the doctor had committed a heinous crime and so, was not entitled to any leniency. The doctor will have to spend another one year in jail if he fails to serve the penalty, adds TOI.