Haryana: 1505 patients provided Rs 1.9 cr medical assistance under PMJAY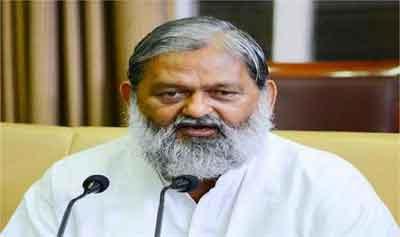 Chandigarh: Haryana Health Minister Anil Vij informed that under the Ayushman Bharat Scheme, 1,505 patients have been provided about Rs 1.90 crore as medical assistance so far and as many as 2,598 patients have taken healthcare service in various hospitals during the last four months.
Mr Vij said in Haryana, 1,166 patients have taken treatment in private hospitals and 1,432 patients in government hospitals.
Read Also: 194 Govt. and Pvt hospitals in Haryana on Ayushman Bharat panel Haryana minister
For this, so far 1,913 patients have sent their claims, out of which 891 patients have provided bills of private hospitals and 1,022 patients have provided bills of government hospitals.
Out of these, 1,505 patients have been paid and the payment of the remaining patients' bills is under process. Apart from this, treatment of other patients is going on in various hospitals.
He said Ayushman Bharat scheme has been launched in Haryana from August 15, 2018. After this, under beneficiary identification system, golden record of 2,11,670 people of the state were approved. Of which, record of 1,95,694 people were linked with Aadhar card, which is about 93 per cent of the total. Under this scheme, about 15.50 lakh families of the state are being covered, in which about 80 lakh people would be benefited.
He said in order to provide the benefit of this scheme to all, Haryana government has kept 291 hospitals on the panel, which include 207 private hospitals with excellent facilities and 84 government hospitals. Apart from these, 182 other hospitals are under process for the panel, in which 165 private, 17 government hospitals and 15 other hospitals have applied for the panel.
Read Also: Odisha: Pradhan asks CM to implement Ayushman Bharat scheme