Haryana: Ayushmaan Bharat Scheme being Implemented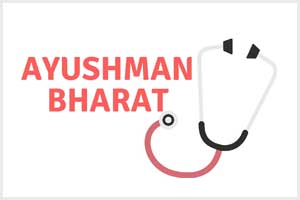 Chandigarh: National Health Protection scheme, "Ayushmaan Bharat" is being implemented in Haryana to provide health insurance coverage to its residents.
According to an official release, more than 15 Jan Aushadhi stores in various districts of the state are providing generic medicines for various medical conditions like diabetes, hypertension and cholesterol at very low prices. Essential medicines are given free of cost in all civil hospitals in the state.
In this regard, Prime Minister Narendra Modi interacted with the beneficiaries of all the states through video conferencing who have availed the services of Jan Ausadhi Yojna, coronary stents or knee implants (after capping of their prices) and dialysis, on Thursday.
The Union Government has notified the fixed rates of coronary stent and knee implants. In Haryana, four cath labs have been started in district hospital of Panchkula, Gurugram, Faridabad and Ambala. These centres are providing the cardiac services to Scheduled Castes (SC) and people of Below Poverty Line (BPL) categories on subsidised rates to others categories, under Public Private Partnership (PPP) mode.
Dialysis centres are functional in nine districts hospitals of Panchkula, Faridabad, Jind, Ambala, Gurugram, Sirsa, Hisar, Sonipat and Jhajjar. More than 90 private hospitals have been empanelled in and around the state, to provide quality care hassle-free seamless services to government employees, pensioners and their dependents through a cashless medical facility. These private hospitals are also providing cardiac and knee surgeries at the fixed rates.