Haryana: Doctor suspended for allegedly slapping patient's kin after video goes Viral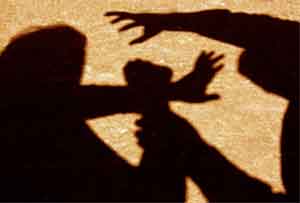 Haryana
: A doctor from the civil hospital, Jind has been suspended by the state Health Minister Anil Vij for allegedly slapping a patient's kin. The matter came in light when a video of the alleged incident went viral on social media.
According to recent media reports, the patient's father first visited the nursery with his one-month-old infant for the treatment. The on-duty nurse referred him to the emergency unit saying that in the nursery, they only treat the infant below 25 days. When the father reached the emergency unit and asked the on-duty doctor to treat his sick infant, the doctor referred him to the Post Graduate Institute of Medical Sciences (PGI), Rohtak.
The father alleged that even when requested the on-duty doctor to provide first aid to his son, as Rohtak was too far and his son needed urgent medical attention, he denied any help. Bhaskar reports that the father then tuned his mobile camera on and asked the doctor to repeat his words, after which the doctor allegedly snatched the phone and slapped him. Then, the doctor allegedly asked him to leave the hospital.
Read also: Doctor Misbehaviour at PGI Chandigarh, discriminates against Kashmiri Patient
As per the report by Bhaskar, after the video of doctor slapping the father went viral on the social media, Health Minister Anil Vij asked Directorate General of Health Services to issue the suspension order to the doctor and investigate the whole matter. It is not the first case against the accused doctor in this regard, there are some other similar cases that had been registered against the accused doctor in the past.
An inquiry committee of three members has been formed to investigate the matter. The committee includes Senior Medical Officer (SMO), Dr Gopal Goyal, Deputy Medical Superintendent (MS), Dr Rajesh Bhola and Dr RK Sharma.
MLA, Dr Krishna Middha informed the daily that he will take this matter to the Chief Minister and will demand a strict action against the doctor to avoid similar incidents in the future.
Read also: Senior Orthopaedician Attacked, Accused of Misbehaviour, CCTV proves his innocence