Haryana formulates new policy for empanelment of private hospitals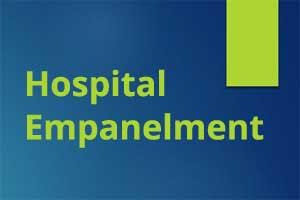 Chandigarh: The Haryana Government has formulated a new policy for the empanelment of private hospitals and laboratories to provide health facilities to its current and former employees, and their dependents.
Under the new policy, the empanelment of private hospitals would be valid for a maximum of three years or till the end of the National Accreditation Board for Hospitals (NABH) certification, Health Minister Anil Vij said.
"Hospitals should submit a new certificate within three months of expiry of their NABH accreditation certificate otherwise their empanelment would be canceled," he said in an official release here.
In the new policy, no security and inspection fee will be charged from any private hospital or diagnostic laboratory, Vij announced.
He said that the empanelled hospitals have to take consent for the rates they provide for 152 packages, two non- packages and implants.
The reimbursement would be allowed at rates charged at the PGIMER, Chandigarh, plus 75 per cent of the balance amount, the minister said.
He said that the existing 56 empanelled private hospitals would continue for a period of one year, after that these hospitals would be de-empanelled if they are unable to provide NABH or JCI certificates.
On submission of the certificates, the hospital would continue to be empanelled for another two years. Thereafter, the hospital would apply afresh, Vij said.
The minister said that only standalone clinical laboratories having NABL accreditation certificate could apply to the Director General Health Services.