Haryana government hospitals to deliver SMS-based vaccination Information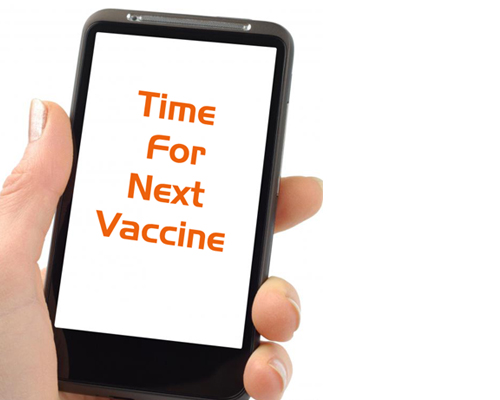 Haryana makes the big digital leap to administer the medical worries of parents with newborn babies

If your child is born now in a local hospital in Haryana, then you have just got luckier. The state government has taken a big digital initiative to ease your initial health worries about your new born. The parents of children born in government run hospitals will now have the vaccination schedule access at their fingertips. Considering the deep penetration of mobile phones in the state, the government has launched SMS-vaccination alert service, to ease the access.

Having an Aadhaar card right at the time of their birth is also being considered strongly by the state government.  Internally, a file monitoring system, to track their movement, has also been put up in all hospitals and health department offices.

According to PTI,

"Be it Chief Medical Officer's office or Chandigarh Headquarters now all files coming to Health Department can be tracked. No file can be retained for more than one week in any office. It is important to take action on the file within one week. If any file takes more than one week with any office, I will get to know about it," Haryana  state Health Minister Anil Vij said.

Vij said by March next year all hospitals would be linked, online following which data of any patient getting treatment in any hospital would be available online and this could be accessed by any hospital.

After a patient gets registered in a government hospital his/her online data is created which include information like type of disease, medicines prescribed, blood group and other such details.

Meanwhile, Vij also visited the Trauma Centre being constructed at PGIMS in Rohtak today and expressed his displeasure over its layout and "lack of planning".

The work to set up this Trauma Centre had begun in 2008.

Vij paid surprise visit to the PGIMS at Rohtak for the second consecutive day, an official release said here.

The Minister said that soon a new category of employees known as "Patient Friend" would be recruited in the PGIMS to guide and help the patients in OPDs, emergency and other places in the hospital.

He said there was no facility to guide and inform the patients in the PGIMS at Rohtak because of which they have to face many difficulties.

About the Trauma Centre, the Health Minister claimed that it was a result of implementation of a wrong scheme.

"Whenever any scheme is formulated, a detailed list of requirement of employees, officers and equipments are also chalked out but no such steps were taken in case of this trauma centre. The construction work of this centre had begun in 2008 and was expected to be completed in two years but only works related to Public Works Department were completed in 2013..," he said.