Haryana government hospitals get more power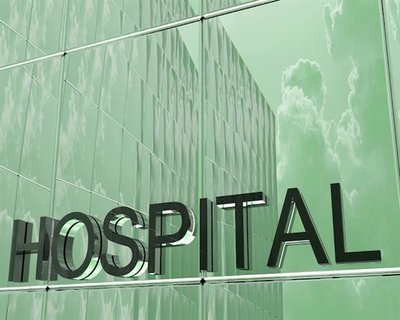 Chandigarh: Haryana Government has decided to delegate more powers to hospitals in the districts on the management of funds for the purchase of medicines, medical consumables, equipment and upkeep of hospitals to ensure smooth and timely delivery of healthcare services in the state.
Only purchases valuing more than Rs 20 lakh, would have to be get approved.
Health Minister Anil Vij said that the Chief Minister Manohar Lal Khattar has approved the proposal and revised guidelines have been issued on how to go about the task of utilisation of funds through purchase committees for the purchase of medicines, medical consumables, equipment and meeting other expenses.
Giving details about the revision of powers, Vij said that Civil Surgeon would be responsible for proper utilisation of funds.
The authorities to whom powers have been entrusted at various levels would approve utilisation of funds on the recommendations of the purchase committees.
All purchases would be ratified by the respective Swasthya Kalyan Samitis (SKSs) before the purchase or at a later date.
Purchases valuing more than Rs 20 lakh would be referred to the Director General, Health Services, or Mission Director, National Health Mission (State Health Society), depending on the origin of funds, he said.
Vij said that consumption-based purchase would be encouraged over demand-based purchase.
The facility would keep one months stock as buffer at all times and this should be procured from warehouse or purchased.
It would be compulsory to enter all items on the essential medicine list on online portal, and endeavour would be made to procure only quality medicines and consumables at competitive rates, he said.
Purchase committees have been constituted at the levels of civil hospitals, to be approved by the chairperson, District Health and Family Welfare Society (DHFWS), and at other institutes such as Community Health Centres (CHCs), Primary Health Centres (PHCs), Urban Health Centres (UHCs) and Urban Primary Health Centres (UPHCs).
The purchase committees in civil hospitals would have as chairperson Principal Medical Officer (PMO), Medical Superintendent (MS) or Senior Medical Officer (SMO) in-charge, and comprise as members senior doctors, account persons, if available, and any other members approved by Chairperson, DHFWS.
Similarly, the purchase committee at the level of other institutes would have as chairperson SMO in-charge or medical officer in-charge, and comprise as members permanent government employees as per availability of manpower, he said.
Besides, minor civil repairs upto Rs 2 lakh per instance with quotations could be carried out with approval of the committee constituted for purpose by the chairperson SKS.