Haryana: Govt to launch medical insurance scheme for poor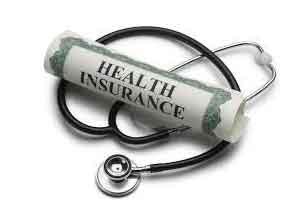 Bhiwani:  Haryana Chief Minister Manohar Lal Khattar said the state government will soon launch a medical insurance scheme to make surgeries affordable for poor patients.
A survey will be carried out from August 1 as part of the scheme.
Khattar made the announcement at the foundation stone laying ceremony of Bhiwani Government Medical College which would be established over 37 acres in Prem Nagar village at a cost of about Rs 500 crore.
Union Health and Family Welfare Minister J P Nadda was also present on this occasion.
After laying the foundation stone, the chief minister said that 570 medicines are currently being given free of cost in government hospitals in the state.
He said among health services, surgical facility is still costly for general public and most of the operations are conducted in private hospitals.
The state government is planning to launch a medical insurance scheme to provide the facility of surgery and affordable treatment to economically weaker sections of the society.
He said under the scheme, nominal premium would be charged and the remaining expenditure would be borne by the insuring company.
Khattar said the state government had increased the medical education and health services budget by more than 15 percent and made a provision of Rs 3,839 crore.
He said the government has a plan to establish government medical colleges in all districts of the state with assistance from the Centre.
Besides, it has been decided to establish 19 government and private medical colleges.
Khattar urged the Union health minister to set up high-end medical institutes like AIIMS over 100 acres in Manethi village of Bhiwani district.
The chief minister said currently there are about 12,000 doctors in Haryana, but according to the states population, there should be at least 27,000 doctors.
With the opening of new medical colleges, the shortage of doctors would be met in future.
Speaking on the occasion, Nadda said Prime Minister Narendra Modi has a vision to connect Centres health services with rural India.
He said his ministry approved Rs 189 crore for the college being established under the Pradhan Mantri Swasthya Suraksha Yojana.
The Union minister said the Centre is going to set up a super speciality block in PGIMS, Rohtak at a cost of Rs 150 crore and new hospitals would be constructed in Mahendragarh and Mewat for cancer treatment.