Haryana PCPNDT raids : 4 ultrasound machines sealed for lack of renewal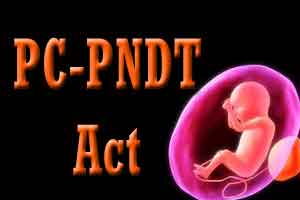 Gurgaon: Four ultrasound machines at 3 diagnostic centres in the city  have been sealed by the Haryana health departmenty for violations under the Pre-Conception and Pre-Natal Diagnostic Techniques (PCPNDT) Act.

Jain Hospital in Sector 14, Haryana Diagnostic Centre on New Railway Road and Suraj Diagnostic Centre near Civil Hospital  were the three diagnostic centers that were raided.

Food and drug control officer Amandeep Chauhan and Gurgaon's deputy civil surgeon Dr Saryu Sharma carried out the raids and revealed that the said the centres were using the ultrasound machines, despite their registration permits having expired about 3 months back.

"We have received information that some of the diagnostic centres in the city are using ultrasound machines without valid registration. This is a serious violation under the PCPNDT Act. The registration permits for all four ultrasound machines, sealed on Tuesday, had expired in September. The centres had enough time to apply for renewals. District authorities will now take action against these centres," said Dr Saryu Sharma, deputy civil surgeon, Gurgaon.

The PCPNDT Act states that an ultrasound machine gets registered for a period of five years which then has to be renewed every five years.The applications for the renewal of registration have to be submitted at least 30 days before the permit expires.