Haryana: State Govt dismisses 53 NHM employees on strike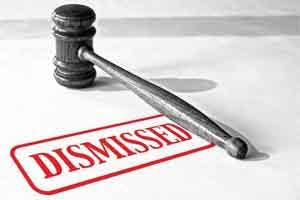 Chandigarh: Taking a tough stand against striking National Health Mission (NHM) employees, the Haryana government dismissed 53 leaders for allegedly instigating others, preventing them from performing their duties and creating problems for patients. The development comes close on the heels of the government dismissing six leaders of the National Health Mission Employees Association (NHMEA).
"The government has also imposed section 144 of the CrPC in a radius of one km of all hospitals to keep striking employees away," Health Minister Anil Vij said.
Three from Bhiwani district, four from Faridabad, two each from Hisar and Karnal, six each from Sonipat and Palwal, three from Rewari, nine each from Gurugram and Sirsa, five from Panchkula and four from Jind have been dismissed, he said.
"They were also creating hindrances for those employees who wanted to perform their duties. Earlier the government had dismissed six NHMEA leaders," he said.
Orders have been issued to all Civil Surgeons to replace drivers of referral transports, who are on strike, with fresh recruitments, so that patients do not suffer, the minister said.
"It is ironical, NHM employees admit and know that their services cannot be regularised but still they are agitating, he said, blaming the previous Congress government for appointing several NHM workers allegedly by ignoring rules.
"Former chief minister Bhupinder Singh Hooda, during his regime, had appointed his workers in NHM by setting aside all rules. Now these employees are instigating and forcing others to go on strike," Vij alleged in an official statement here.
He said the present BJP government is a well-wisher of its employees and he himself has taken initiatives for their welfare.
"Even then they are insisting to continue the strike," he said, adding adequate arrangements have been made in hospitals so that patients do not suffer and today a number of striking employees have decided to return to work in many districts.
Action would be taken against those who would go on strike, which has been declared illegal by the government, he added.
On Tuesday, the Haryana government had terminated the services of six office-bearers of the NHMEA for going on strike, instigating others and disrupting government health services in the state.
The association had last week given a call for state-wide indefinite strike to press for their regularisation.
"These employees had been hired on contract under the NHM for completing a specific task within a specified period," he said.
"In view of the prevailing season of malaria, dengue, chikunguya and other vector-borne diseases, the strike was not only against moral responsibility, but also risked the health of patients," he said, adding "some external forces were instigating the employees."
"External forces" would not be allowed to "instigate" employees, officers and doctors of the health department," he said.