Have Scientists found a cure to cancer ??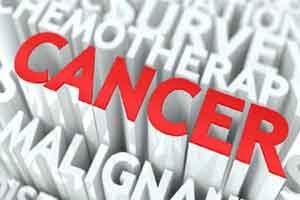 Heads seemed to turn, when a medical scientist, Dr. Stanley Riddell at Fred Hutchinson Cancer Research Centre shared the preliminary results of an ongoing trial on new adoptive T-cell therapy strategies for cancer during an annual conference. The preliminary results showed that 2
7 out of 29 patients with an advanced blood cancer who received an experimental, "living" immunotherapy as part of a clinical trial experienced sustained remissions.
While the scientist himself cautioned, that the results are preliminary and much more study needs to be done, the medical world seems to be now looking forward to the study whose " early data is unprecedented."
Riddle and his colleagues are working on a trial designed to test the safety of the latest iteration of an experimental immunotherapy in which a patient's own T cells are reprogrammed to eliminate his or her cancer. The reprogramming involves genetically engineering the T cells with synthetic molecules called chimeric antigen receptors, or CARs, that enable them to target and destroy tumor cells bearing a particular target. Trial participants included patients with acute lymphoblastic leukemia, non-Hodgkin lymphoma and chronic lymphocytic leukemia.
The "PRELIMINARY" results shown by Riddle and his colleagues  Drs. David Maloney and Cameron Turtle, are indeed staggering.
27 of 29 patients with acute lymphoblastic leukemia showed no trace of cancer in their bone marrow following their infusions. Nineteen of 30 non-Hodgkin lymphoma patients experienced partial or complete responses. In some patients, pounds of cancer were eliminated after a single dose of the engineered T cells.
"Some of the patients in the trial, which began in 2013, were originally not expected to survive for more than a few months because their disease had previously relapsed or was resistant to other treatments", informs 
Dr. Stanley Riddell
.
[caption id="attachment_14117" align="aligncenter" width="420"]
Positron emission tomography (PET) images showing large tumor mass in the kidney prior to therapy that completely regressed on a repeat PET scan performed two months after. (Fred Hutch News Service)[/caption]
He though indeed has given words of caution.  "Much like chemotherapy and radiotherapy, it's not going to be a save-all." BBC also reports that seven of the patients had 
immune responses so severe they ended up in intensive care
 — and two of those patients died as a result.
Questions do arise how this therapy is going to deal with other types of cancers namely,  "solid" tumours such as breast cancer. Questions have also arisen how far the remission seen in the patients is going to be sustained. These questions would hopefully be answered with further research by the scientists and lets pray that this " baby step" of the scientists, soon converts into a giant leap for humankind.