HC asks J&K govt to fill up medical college principal's post in 4 weeks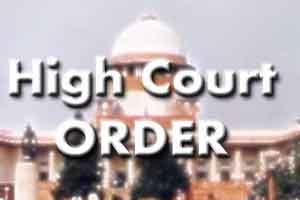 The Jammu and Kashmir High Court has directed the State government to fill up on "regular" basis the post of Principal of Srinagar's Government Medical College within four weeks or follow seniority list for a temporary posting.
Justice Janak Raj Kotwal passed the order on Thursday on a petition filed by Dr Javed Chowdhary, who laid claim to the post of the principal based on his seniority.
Dr Rafiq Pampori resigned as principal of the college last month and sought voluntary retirement alleging that he was not being consulted on important decisions relating the college.
Ignoring the seniority list, the government appointed Dr Qaiser Ahmad Koul, junior to Dr Chowdhary , as acting principal in his 'own pay and grade'
"It shall not create any right, interest or equity in favour of the doctor for his promotion, as and when appointment/promotion to the post of Principal, Government Medical College, Srinagar will be made" in accordance with the provisions of the rules for recruitment, the government order issued on December 19 said.
The court directed that the "competent authority (government) shall accord consideration to filling up the post of the principal, Government Medical College within a period of four weeks hereafter on regular basis having regard to the rule position.
"In case that is not done for any reason, whatsoever, the impugned order shall stay and it shall be open for the respondents (competent authority) to make fresh temporary arrangement in which seniority shall prevail," it said.
Although the government has not given any reason for not following the seniority list while making the temporary appointment, the incidence of high infant mortality at G B Pant Hospital here in 2012 is believed to be held against Dr Chowdhary, who was Medical Superintendent of the institution at that time.
However, Dr Chowdhary was cleared of all charges by an inquiry conducted by senior IAS officer Bipul Pathak.
"It is clear that Dr Chowdhary made efforts to improve functioning of the hospital and there is nothing which lends credence to the charge of lack of supervision, dereliction of duties, negligence and lack of devotion to duties by Dr Chowdhary," Mr. Pathak said in his report.
The IAS officer also recommended a full-fledged inquiry against the senior faculty member and now acting principal Dr Qaiser Koul.
Dr Pampori, who was to superannuate in February 2014, was given one-year extension by the previous NC-Congress government and later benefited from the government's decision to enhance the retirement age for medical faculty from 58 years to 62 years.