HC Directs Theni Government Medical College to Admit Woman Student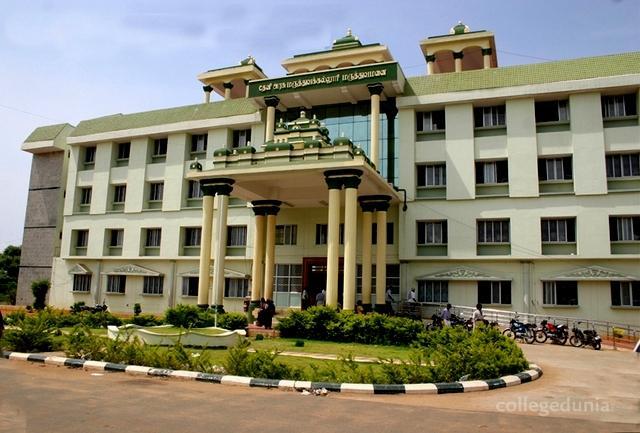 CHENNAI:  Madras High Court today directed Theni Government Medical College to admit a woman student in the medical course, whose seat was said to be surrendered under All India quota.

Justice M M Sundresh before whom the petition filed by S Apsara of Theni came up concured with her submissions that the question of surrendering or her exercising the option of participating in the third round of counseling stage has been crossed and it would come before admission preceded by the payment of fees.     "Thus exercising the option of to go for counselling once again no longer is available. The merit of the petitioner was never been in doubt. She has been selected under all India quota. Admittedly the petition is allowed.

He directed the authorities to treat Apsara as an admitted student and said they cannot treat it as vacant. "Consequently there cannot be any surrendering of the seat. Apsara, the first graduate from her family, was given provisional allotment on Aug 23 2015 and allotted a seat in Government Medical college, Theni under all India quota.The admission letter was issued on Aug 26. She also paid the fees the same day and appropriate orders were issued.

But the online system which was introduced for the first time the petitioners sister inadvertence, in her absence had pressed the column of surrendering the seat.Though technically this cannot be done after admission, apparently the entry was made without her knowledge.

Apsara said when she went to join college on Sept 3, accompanied by her family,the college showed her computerised records that she has surrendered the seat. The next day she shot off an E-mail stating that it was done due to ignorance and hence the seat may kindly be restored for her. As it was not done she moved the HC, seeking a direction to the authorities to restore the seat.

When the matter came up the Government Advocate submitted there is no difficulty in Apsara participating in the third round of counselling on Sept 9 and that the surrendered seat has gone back to All India Quota.

Petitioner contended that the question of surrendering and participating in counselling again would arise only before payment of fees. Once fees were paid and it was acknowledged, the petitioner is a student of the college and there was no question of surrendering the seat even if she wants to.

Concurring with the submission, the judge said the facts showed that the petitioner cannot be penalised on technical grounds for an inadvertent mistake and that too when the college accepted her fees and took her as a student.

Considering the above facts this court is not inclined to direct the petitioner student to appear before counselling once again,particularly in the light of discussion made above, the judge said allowing the petition and directed the college to treat Apsara as an admitted student.