Odisha: HC grants bail to woman doctor in corruption case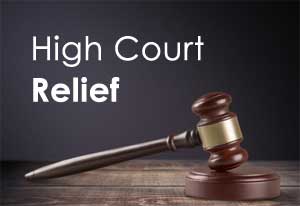 Cuttack: The Orissa High Court granted conditional bail to Sudha Sethy, a doctor at the SCB Medical College and Hospital, who was arrested by the vigilance department on corruption charges.
Justice Sangam Kumar Sahoo allowed the bail application of Sethy, who was working as an associate professor at the hospital's clinical hematology department.
The HC granted Sethy bail looking at the nature of allegation and the role played by her and since her custodial interrogation is over.
Sethy was directed to furnish a bail bond of Rs 2 lakh with two local solvent sureties each of like amount to the satisfaction of the trial court.
The High Court further directed that granting of bail order to Sethy shall not be treated as a claim of parity for the other co-accused person(s).
She was arrested on December 13 last year for her alleged role in getting pecuniary advantages from multi-national pharmaceutical companies in lieu of showing undue favour to them by prescribing their expensive medicines to patients.
The vigilance sleuths had also arrested Sethy?s colleague and department head Rabindra Kumar Jena on similar charges.
Blaming Jena for the corruption, Sethys counsel told the court that she was only a nodal officer of the department and the main allegation was against Jena.
Medical Dialogues team had earlier reported that The head of Clinical Haematology Department of SCB Medical College and Hospital in Cuttack  arrested on charges of misappropriation of Odisha State Treatment Fund (OSTF) running into several crore.
Read also: SCB Med College doctor held in disproportionate wealth case