HC hikes compensation to dentist who lost his arm in accident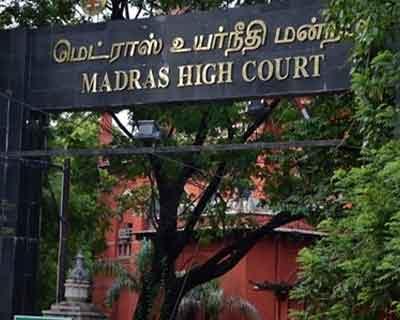 Chennai:  The Madras High Court has enhanced the compensation awarded by a tribunal to a dentist, who lost his arm in an accident in 2009, from Rs 67.99 lakh to Rs 82.60 lakh.
Dismissing an appeal by the State Express Transport Corporation (SETC) against the order of the Motor Accident Claims Tribunal in 2013, a division bench, comprising justices C T Selvam and M V Muralidharan, awarded the increased compensation to Dr Saravana Ruban.
Ruban submitted that he met with the accident in 2009 when an SETC bus knocked him down while he was riding a bike from Puducherry to Marakkanam and was hospitalised.
Alleging that the bus was being driven in a rash and negligent manner, he moved the tribunal, claiming Rs 1 crore as compensation from the SETC, taking into account that he was employed as the junior resident at the JIPMER, Puducherry, drawing a monthly salary of Rs 35,047 at the time of the accident.
The tribunal awarded him Rs 67.99 lakh as compensation.
Aggrieved, the dentist then moved the high court, saying that the tribunal had erred by not considering his future earning prospects.
The bench said, "We are of the view that the tribunal has relied on the salary certificate issued by the dentist's employer - JIPMER Hospital- saying he was drawing Rs 35,047 as his monthly salary.
From the evidence of the doctor, it is clear that he had fully lost his arm and the SETC has not produced any proof of the doctor's present employment status. The SETC, which has not produced any contra evidence, cannot now be permitted to challenge such finding," the bench said.
Fixing the percentage towards future prospects at 40 and deducting the income tax payable, the bench increased the compensation.