HC looks to AIIMS to decide on Abortion plea, Centre opposes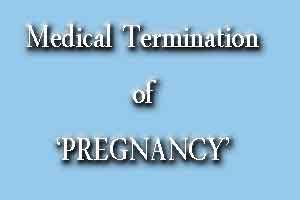 The Delhi High Court asked the AIIMS to form a team of doctors to decide a minor plea seeking permission to abort her 24-week-old foetus.
Justice A.K. Pathak has referred the matter to All India Institutes of Medical Sciences (AIIMS) and directed the institute to form a committee of three senior most gynecologists and a clinical psychologist which will examine physical and mental condition of 16-year-old girl who wants to terminate her pregnancy.
The court said that if the doctors agree that the termination of pregnancy is required, then they can go for it without seeking any further approval from the court.
The girl's father has reported a complaint in north's Delhi Sonia Vihar Police station after she did not return home from school on January 30, 2014. The girl returned her home in March 2016, alleging she was kidnapped and raped.
In June, she was reported to be 22 weeks pregnant. The court observed that the girl is physically weak and under mental stress due to the pregnancy.
Centre Opposes
While the Supreme Court was found giving a tacit approval to the girl's abortion if the AIIMS doctors deemed it fit, the Central government was seen opposing the medical termination of pregnancy beyond 20 weeks stating that the current act was adequate and there is no need to increase this limit to 24 weeks.
Attorney general Mukul Rohatgi said, "The MTP Act with the amendment is equipped to handle emergent pregnancy situations. It permits termination of pregnancy at any stage if the fetus threatens a woman's life."
The AG was further informed that such a move might give encouragement to the rampant illness of female foeticide and infanticide in the country. "In India, female feticide and infanticide are very big problems. Any relaxation on fetus abnormality to permit abortion after the 20-week period would be prone to misuse," he addded
He said petitioner `Ms X', a Mumbai woman who got the SC's nod to terminate her pregnancy as multiple severe abnormalities in the fetus threatened her life, had also challenged the constitutional validity of Section 3(2)(b) of MTP Act that says a fetus can be aborted only up to 20 weeks of pregnancy.
However, Section 5 of the Act permits termination of pregnancy at any stage if registered medical practitioners feel that it would be life-threatening for the woman. This provision, in the context of India, was apt and equipped to handle emergent pregnancy situations reports TOI.