Delhi High Court refuses to direct IHBAS to keep patient admitted for 3 months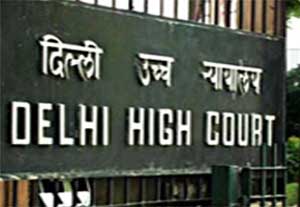 New Delhi: The Delhi High Court has refused to allow a man's plea for keeping his alcoholic and drug addict son admitted in the Institute of Human Behaviour and Allied Sciences (IHBAS) for at least 90 days and allowed the hospital to discharge the patient.
The court said the medical board of four doctors, which was formed to examine the patient, was of the view that he did not require further hospitalisation and he should be treated as an outpatient from now on.
Justice Vibhu Bakhru said it would also be necessary for the petitioner to have discussions with the doctors at the IHBAS in order to chalk out a rehabilitation plan for his son.
"In view of the medical opinion as submitted to this court, the relief as sought for by the petitioner cannot be granted. This court finds no ground to direct that the petitioner's son be continued to be kept in the hospital.
"Thus, IHBAS is permitted to discharge the petitioner's son. The treating doctors are also requested to interact with the father and try and evolve a feasible rehabilitation plan, keeping his limitations in mind," the court said and disposed of the petition.
The petitioner had sought a direction to the IHBAS for admitting his son, who was suffering from alcohol and drug dependence and psychiatric disorders, for a minimum duration of 90 days.
He had also sought a direction to the Delhi government to frame appropriate guidelines for patients suffering from alcohol and drug dependence and psychiatric disorders.
At the time of the passing of the order, the patient was admitted to the IHBAS. Earlier also, he was admitted to the hospital on several occasions and discharged after treatment.
The court had earlier directed the IHBAS not to discharge the patient until it passed an order.
The hospital had filed its response before the court, stating that a medical board was formed to examine the case of the petitioner's son, the patient did not require any further hospitalisation and he had expressed willingness to go home and continue with the treatment.