HC relief to Gynaecologist who was booked after 6 F forms of 1,837 were found unsigned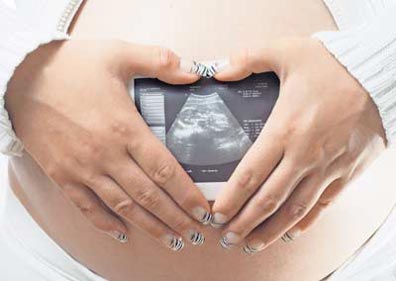 Ahmedabad: In a major relief to a city-based gynaecologist, the Gujarat High Court has directed the Ahmedabad Municipal Corporation (AMC) to remove the seal put on the sonography machine at his hospital, that was put by the authorities on grounds of violation of PC-PNDT Act
The case relates to one Dr Shah, who owns a Nursing Home in the area. On May 2019, the AMC health team raided the hospital and sealed a sonography machine then and there for alleged breach of the Pre-Conception and Pre-Natal Diagnostic Techniques (PC& PNDT) Act. Apart from this, the AMC registered a criminal case against the doctor under the PC&PNDT Act.
The gynaecologist was booked on the grounds that out of 1,837 F forms, six forms were found unsigned. AMC accused him of violation of PC&PNDT Act for the six unsigned forms.
This did not stop here as after a month the authorities moved to suspend the registration of Dr Shah's clinic till the final conclusion of the case. The gynaecologist said that he was not even informed about the suspension of registration. He further came to know that the license of his clinic was also suspended
Also Read: Maharashtra: Guidelines on Disposal of Sonography Machines Issued
Thereafter, the gynaecologist approached the court. In his submission to the court, the doctor stated that the raid was not conducted based on any complaint against him or the clinic for any kind of misuse of the sonography machine, rather the medical practitioner himself intimated the civic body that he was moving his set-up to a house nearby his existing premises while during a renovation.
Dr Shah added that he has been practising since 1990 and his career has remained faultless. In further explained regarding the six unsigned forms and added that a couple of women in these six cases had delivered female children.
Examining the entire matter, the court observed;



"Considering the manner in which the sealing of the machine has taken place, especially on an application of the petitioner for transfer / re-transfer of a location of a machine, and the nature of breaches against the petitioner, prima-facie the Court finds there not being involvement of the machine for the purpose of sex determination."



TOI reports that after going through the entire case, the high court instructed AMC to release the sonography machine and held that the machine was not being misused for sex determination of foetus.