Health Minister updates on 75 medical colleges, 22 AIIMS developing under PMSSY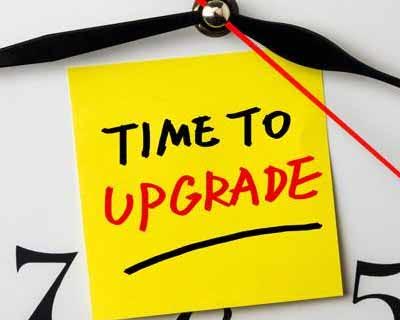 New Delhi
: Out of 75 Government Medical Colleges (GMCs) up-gradation projects approved under the Centre's ambitious scheme- Pradhan Mantri Swasthya Suraksha Yojana (PMSSY), construction works in 43 projects have already been completed while 6 AIIMS are functional from the 22 announced in the country so far.
The information to this effect was recently shared in Rajya Sabha session where the Minister of State at Ministry of Health and Family Welfare (MoS Health) Ashwini Kumar Choubey replied to the question raised by member SK Gupta regarding the details and the present status of the scheme, the number of AIIMS operational and number of Government Medical Colleges (GMCs) upgraded till date.
As per the PMSSY which was brought out by the Central Government to correct imbalances in the availability of tertiary care hospitals and improve medical education in the country, branches of All India Institute of Medical Sciences (AIIMS) are being set up in various parts of the country in a phased manner whereas, up-gradation and infrastructural development are being done to add more PG medical seats in the GMCs.
In his reply, the minister recalled that PMSSY is a Central Sector Scheme which was announced in August 2003 to address imbalances in the availability of tertiary care hospitals and improve medical education in the country. It has two components:


Setting up of new AIIMS: Out of total twenty-two new AIIMS announced so far, six AIIMS are functional and another fifteen AIIMS have been approved in different phases of the scheme.


Up-gradation of existing State/Central GMCs: This involves construction of Super Speciality Block/Trauma Centre and procurement of Medical Equipment and as on date seventy-five projects in twenty-three states have been approved.


Status of AIIMS
He informed the parliament that 6 AIIMS at Bhopal, Bhubaneswar, Jodhpur, Patna, Raipur and Rishikesh are functional. Besides, OPD services in AIIMS Raebareli, AIIMS Mangalagiri and AIIMS Gorakhpur were commenced in 2018-19. Also, the OPD services have been started in AIIMS Nagpur in 2019-2020. Further, the academic session for MBBS course at AIIMS Mangalagiri and AIIMS Nagpur with 50 students was started in 2018-19. Further, 1st session of undergraduate MBBS course with 50 seats has also been started in AIIMS Raebareli, Kalyani, Gorakhpur, Bathinda, Deoghar and Bibinagar from the session 2019-20.
The construction status of OPD Block (Substantially completed) Residential Block as well as Hospital and Academic Campus at AIIMS Mangalagiri is 75 and 38 percent while at AIIMS Nagpur, the aggregate is 80 and 42.5. AIIMS Rai Baraeli's Residential Block is completed and Hospital and Medical College progress is at 65% and at AIIMS Bilaspur and Deogarh, the progress rate is 14 and 3.5 percent only.
AIIMS Kalyani status is at OPD Block - Progress -86%; Residential Block - 65%; while Hospital and Academic Campus is 43% complete. AIIMS Gorakhpur stands with 52.01 percent progress rate and for AIIMS Madurai, pre-investment activities are in progress.
Up-gradation of existing GMCs
Out of 75 GMC up-gradation projects approved, construction work in 43 projects has already been completed, the minister had informed the parliament while furnishing the following records.
With the maximum number of 11 proposed medical colleges for the up-gradation, Uttar Pradesh's progress rate stands at 4 medical colleges fixed up while construction is completed at 3 institutes.
Maharashtra and Bihar, both had applied for 6 medical colleges; while none of the institutes has their construction completed yet in Bihar. Maharashtra institutions have the development rate with 3 medical colleges completed; 2 already done and 1 institute with 87 per cent progress.
No development is seen in Delhi yet while for Karnataka and Tamil Nadu medical colleges, the construction is complete and up-gradation is done for 1 and 2 institutes respectively.
The detailed status of all the projects under the scheme is attached below
STATUS OF NEW AIIMS UNDER PMSSY




S.No.


State


Name


Phase


Status/Progress of the Construction




AIIMS






1.




Andhra Pradesh




AIIMS Mangalagiri




IV


OPD Block (Substantially completed) Residential Block (75%)

Hospital and Academic Campus – Progress (38%)




2.


Assam


AIIMS Guwahati


V


Progress - 7.22%




3.


Bihar


AIIMS, Patna


I


Functional




4.


Bihar


AIIMS, Bihar




State Govt. yet to identify the site




5.


Chhattisgarh


AIIMS Raipur


I


Functional




6.


Haryana


AIIMS Manethi


VIII


State Govt. yet to hand over encumbrance free land




7.


Himachal

Pradesh


AIIMS Bilaspur


V


Progress - 14%




8.


Gujrat


AIIMS Rajkot


VI


Executing Agency appointed






9.




Jammu




AIIMS Jammu




V


Master plan finalized.

Technical Bids for appointment of construction agency under evaluation by CPWD.






10.




Kashmir




AIIMS Kashmir




V


Master plan finalized.

NIT for the construction works under preparation by CPWD.




11.


Jharkhand


AIIMS Deoghar


VI


Progress - 3.5%




12.


Madhya Pradesh


AIIMS Bhopal


I


Functional






13.




Maharashtra




AIIMS Nagpur




IV


OPD Block (Substantially completed) Residential Block (80%)

Hospital and Academic Campus - Progress (42.5%)




14.


Odisha


AIIMS

Bhubaneswar


I


Functional




15.


Punjab


AIIMS, Bathinda


V


Progress - 44.56%




16.


Rajasthan


AIIMS Jodhpur


I


Functional




17.


Tamil Nadu


AIIMS Madurai


V


Pre-investment activities in progress.




18.


Telangana


AIIMS Bibinagar


VII


Executing Agency appointed




19.


Uttar Pradesh


AIIMS Raebareli


II


Residential Block completed

Hospital and Medical College- 65%




20.


Uttar Pradesh


AIIMS

Gorakhpur



IV


Progress - 52.01%




21.


Uttarakhand


AIIMS Rishikesh


I


Functional






22.




West Bengal




AIIMS Kalyani




IV


OPD Block - Progress (86%) Residential Block (65%)

Hospital and Academic Campus (43%)




STATUS OF GMC UPGRADATION PROJECTS UNDER PMSSY




Sl.


State


Govt. Medical College


Phase


Status / Progress (%)




1.


Andhra Pradesh


1. Sri Venkateshwara Institute of Medical
Sciences, Tirupati


I


Completed




2. Siddhartha Medical College, Vijayawada


III


Construction
Completed




3.Govt. Medical College, Anantpur


III


92%




2.


Assam


1. Guwahati Medical College, Guwahati


III


Completed




2.Assam Medical College, Dibrugarh


III


84%




3.


Bihar


1. Srikrishna Medical College, Muzaffarapur


III


59%




2.Govt. Medical College, Darbhanga


III


65%




3.Patna Medical College & Hospital, Patna


V


2%




4.Government Medical College, Bhagalpur


IV


27%




5.Government Medical College, Gaya


IV


29%




6. IGIMS, Patna


V(B)


Executing Agency
appointed




4.


Chhattisgarh


1.Government Medical College, Bilaspur


IV


22%




2.Government Medical College, Jagdalpur


IV


25%




5.


Delhi


1.UCMS-GTB hospital


V


-




6.


Goa


1.Goa Medical College, Panaji


III


53%




7.


Gujarat


1. BJ Medical College, Ahmadabad


I


Completed




2.Govt. Medical College, Rajkot


III


Construction
Completed




3.Government Medical College, Surat




DPR approved




4.Government Medical College, Bhavnagar


IV


39.2%




8.


Haryana


1.Pandit BD Sharma Postgraduate Institute of Medical Sciences, Rohtak


II


Completed




9.


Himachal Pradesh


1. Government Medical College, Tanda


II


Completed




2. Indira Gandhi Govt. Medical College,
Shimla


III


58%




10.


Jammu & Kashmir


1. Government Medical College, Jammu


I


Completed




2.Government Medical College, Srinagar


I


Completed




11.


Jharkhand


1.Rajendra Institute of Medical Sciences
(RIMS), Ranchi


I


Completed




2.Patliputra Medical College, Dhanbad


III


93%




12.


Karnataka


1.Bangalore Medical College, Bangalore


I


Completed




2.Vijayanagar Institute of Medical Sciences,
Bellary


III


Construction
Completed




3.Karnataka Institute of Medical Sciences,
Hubli


III


Construction
Completed




13.


Kerala


1.Medical College, Thiruvananthapuram


I


Completed




2.Kozhikode Medical College


III


77%








3.T.D. Medical College, Alappuzha


III


75%




4. SCTIMST, Trivandrum


V(A)


25%




14.


Madhya Pradesh


1.Govt. Medical College, Rewa


III


Construction
Completed




2. Netaji Subhash Chandra Bose Medical
College, Jabalpur


III


Construction
Completed




3. GR Medical College, Gwalior


III


Construction
Completed




4. Government Medical College, Indore


IV


67%




15.


Maharashtra


1. Grant Medical College & Sir JJ Group of
Hospitals, Mumbai


I


Completed




2. Government Medical College, Nagpur


II


Completed




3. Govt. Medical College, Aurangabad


III


Construction
Completed




4.Govt. Medical College, Latur


III


Construction
Completed




5.Govt. Medical College, Akola


III


Construction
Completed




6. Shri Vasantrao Naik Govt. Medical College,
Yavatmal.


III


87%




16.


Odisha


1.MKCG Medical College, Behrampur


III


Construction
Completed




2.VSS Medical College, Burla.


III


66.50%




3.Government Medical College, Cuttack


IV


1%




17.


Punjab


1. Government Medical College, Amritsar


II


Completed




2. Govt. Medical College, Patiala


III


Construction
Completed




18.


Rajasthan


1.SP Medical College, Bikaner


III


Construction
Completed




2.RNT Medical College, Udaipur


III


Construction
Completed




3.Govt. Medical College, Kota


III


Construction
Completed




4.Government Medical College, Jaipur


IV


54%




19.


Tamil Nadu


1.Government Medical College, Salem


I


Completed




2.Government Medical College, Madurai


II


Completed




3.Thanjavur Medical College, Thanjavur


III


Construction
Completed




4.Tirunelveli Medical College, Tirunelveli


III


Construction
Completed




20.


Telangana


1. Nizam Institute of Medical Sciences,
Hyderabad


I


Completed




2.Rajiv Gandhi Institute of Medical Sciences,
Adilabad


III


76%




3.Kakatiya Medical College, Warangal


III


96.20%




21.


Tripura


1.Agartala Govt. Medical College, Tripura


III


72%




22.


Uttar Pradesh


1. SGPGIMS, Lucknow


I


Completed




2. Trauma Centre (TC) in IMS, BHU,
Varanasi




Completed




3.Jawaharlal Nehru Medical College of Aligarh Muslim University, Aligarh


II


Completed




4.Govt. Medical College, Jhansi


III


Construction
Completed




5.Govt. Medical College, Gorakhpur


III


Construction
Completed




6.MLN Medical College, Allahabad


III


94%




7.LLR Medical College, Meerut


III


Construction
Completed




8.Government Medical College, Agra


IV


18%




9.Government Medical College, Kanpur


IV


33%




10.SSB at Institute of Medical Sciences, BHU,
Varanasi


I


Completed




11.RIO at Institute of Medical Sciences, BHU,
Varanasi


V(B)


40%




23.


West Bengal


1.Kolkata Medical College, Kolkata


I


Completed




2.BS Medical College, Bankura


III


Construction
Completed




3.Govt. Medical College, Malda


III


Construction
Completed




4.North Bengal Medical College, Darjeeling


III


62%




Read Also: 2 Kerala GMCs approved for up-gradation for adding PG Medical Seats, Rs 37 crore released: Health Minister