Health Ministry comes to rescue of Autonomous Institutions on 7th Pay commission recommendations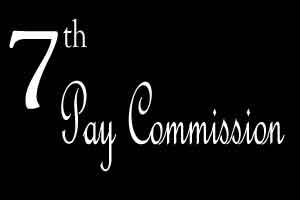 New Delhi: With the finance ministry, setting a target for  centrally funded autonomous institutions to generate 30% of the additional costs coming out of the 7th Pay commission recommendations, the Union ministry has now jumped to the support autonomous medical institutions.
A recent report in Hindu points out that the Union health Ministry has submitted 13 proposals to the Finance Ministry seeking relaxation of the condition for various autonomous medical institutions
The conformation about the same was made by MOS Health, Faggan Singh Kulaste through a written reply to an unstarred question in Rajya Sabha, stating that it was not mandatory for the institutions to meet the condition. "Therefore, the [Health] Ministry has submitted 13 proposals so far to the Finance Ministry for relaxation," he stated.
Medical Dialogues team had earlier reported that the Union Finance Ministry's circular to all centrally-funded autonomous institutions has asked them to generate 30% of the additional financial impact incurred on implementing the 7th Pay Commission. This has indeed left many top officials of the government healthcare wondering how to implement it, without passing on the fee burden to its patients.
Read more at Medical Dialogues: Generate More Revenue to meet salary hike: Finance Ministry tells AIIMS, JIPMER, NIMHANS
AIIMS Faculty Association President Chandrashekar Bal had stated on the issue, "Government-run healthcare institutions could not be asked to generate additional funds as they cater to the poorest of the poor patients. AIIMS is already generating 6% of its total budget. This institute is the last hope for the poor, who can get the best treatment almost free." It was reported that Most institutions had written to the Union Finance Ministry's Department of Expenditure explaining the difficulty.
Sources in the Health Ministry informed Hindu it is not just the healthcare institutions that have expressed inability to meet the condition. "A similar request has been made by the autonomous educational institutions as well, and the Finance Ministry is examining it case by case," a senior official said.