Health Ministry inks MoU for Strategic Partnership with Doordarshan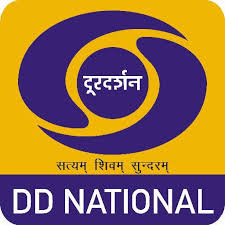 In a significant move, the Ministry of Health & Family Welfare signed a Strategic Partnership Memorandum of Understanding (MoU) with Doordarshan (DD), Prasar Bharati, here today. The MoU was signed by Shri K B Agarwal, Addl. Secretary in the Ministry of Health & Family Welfare and Shri C Lalrosanga, Director General, DD, Prasar Bharati in the presence of Shri B P Sharma, Secretary (HFW) and senior officers of the Health Ministry and DD.

Highlighting the salient features of the MoU, Secretary (HFW) said that this is for the first time that such a strategic partnership agreement has been signed between a Ministry and Doordarshan. With this partnership, Doordarshan has agreed to provide a significantly high amount of bonus airtime to the Ministry for its IEC activities. This presents a unique opportunity for the Ministry to create heightened visibility on crucial public health issues among the masses, especially in the rural and far flung areas where the reach of DD is very high. The Secretary also stated that IEC activities form a very important component of any health policy as the behavior change that awareness brings forth, plays a very significant role in impacting the health outcomes. The enhanced broadcast airtime shall be fruitfully utilized to create a health seeking environment in the country through focus on issues such as handwashing, breastfeeding, shunning tobacco/drugs/alcohol etc., and adopting healthy habits. Preventive and promotive healthcare have been the center of the IEC activities of the Ministry, he added.

Also present at the MoU signing were Shri N S Kang, AS & DG (NACO); Dr. Rakesh Kumar, JS (RCH, IEC); Smt. Dharitri Panda, JS and Shri K L Sharma, JS.