Health Ministry to bring in COPD under non-communicable diseases program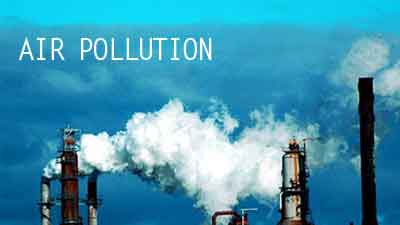 New Delhi: In the wake of increasing air pollution and health hazards due to its effect, the Health Ministry has recently decided to include chronic obstructive pulmonary disorder (COPD) in the non-communicable diseases (NCD) program.

The Union Ministry has recently conducted a meeting with the steering committee constituted to look into air pollution. According to TOI reports, the panel had released a report last year in August expressing the need to include COPD into non-communicable Disease program with the health ministry.

The Ministry had not taken any action on it that time, while now it has decided intervention and to bring in the disorder under the NCD program.

Dr Damodar Bachani, deputy commissioner (non-communicable diseases) at the health ministry confirmed, "All states have been asked to include COPD in the NCD program. The issue will also be discussed with all BRICS nations during our meetings on November 17 and 18 because all these nations are affected by this problem."

"All clinics will have spirometers that can measure the lung capacity. Assistance will be provided to make nebulizers, bronchodilators and relevant antibiotics available. We always knew that COPD was the second largest killer after heart disease in the NCD category. Our decision to include it was triggered by the steering committee report on air pollution" stated Dr Bachani.

Thus, according to the suggested details, other than diabetes, cancer, hypertension, the NCD clinics will now begin to screen COPD too while checking patients for disease.

Ministry is also expected to bring in a time-bound action plan to counter various sources of air pollution. The plan will be introduced in a document which the ministry is soon going to release naming "New Delhi declaration on mitigating effects of air pollution".