Health Ministry to Name and Shame Hospitals who do not Follow Cleanliness Protocols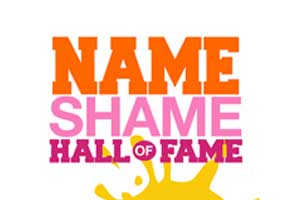 New Delhi: Recently, the Union health ministry streamlined a list of top 10 Central government-run hospitals that maintained cleanliness within the hospital premises.
However, some health facilities were found to be lacking in sanitation, waste management and infection control under its Kayakalp initiative. Therefore, acting tough on those errant hospitals, the Health Ministry has decided to name and shame them from next year.
"From next year, we will not only name and award hospitals which perform very well under the Kayakalp initiative but will also name those health facilities which will not perform up to the mark on various parameters, including sanitation, waste management and infection control," Union Health Minister J P Nadda said during the national felicitation ceremony of Kayakalp awardees (2017-18).
To fix accountability at various levels, the ministry will also make public names of the hospitals getting negative feedback from patients through its Mera Aspataal (My Hospital) App. The Mera Aspataal initiative, which aims at empowering patients by seeking their views on the quality of experience in a public healthcare facility, was launched in August 2016.
Congratulating the awardees, Nadda said that cleanliness is no more a one-time activity and Kayakalp has played a pivotal role in gaining trust and confidence of the community in public health facilities. He asked the hospitals to continue with their efforts in improving cleanliness, hygiene and infection control practices.
Under the Central Government Hospitals A category:


The first prize of Rs 2.5 crore was given to the All India Institutes of Medical Sciences (AIIMS), Delhi.


Postgraduate Institute of Medical Education and Research (PGIMER), Chandigarh was judged as the runner-up in this category with Rs 1.5 crore prize.


Commendation Award of Rs 50 Lakh was given to Jawaharlal Institute of Postgraduate Medical Education and Research (JIPMER), Puducherry


Safdarjung Hospital, Delhi came fourth, was awarded Rs 50 Lakh


MGIMS, Wardha received the certificate of appreciation.


In the Group B Category:


the winner was North Eastern Indira Gandhi Regional Institute of Health and Medical Sciences (NEIGRIHMS), Shillong with Rs 1.50 crore


The runner-up was AIIMS, Bhubaneswar with Rs 1 crore.


Commendation Award of Rs 50 Lakh was given to National Institute of Mental Health & Neuro Science (NIMHANS), Bengaluru,


Meanwhile, AIIMS (Rishikesh), AIIMS (Raipur), National Institute of TB and Respiratory Diseases (NITRD), New Delhi and AIIMS, Bhopal were in Group B. AIIMS, Jodhpur received the certificate of appreciation.
Nadda also felicitated the district hospitals, PHCs and CHCs for winning the awards in their respective states and union territory.
Kayakalp, launched in May 2015, an initiative for awarding public health facilities, aims to incentivize the facilities that show exemplary performance in adhering to standard protocols of cleanliness and infection control as well as inculcate a culture of ongoing assessment and peer review of performance related to hygiene, cleanliness and sanitation.