Govt to provide financial-aid to hospitals for organ transplant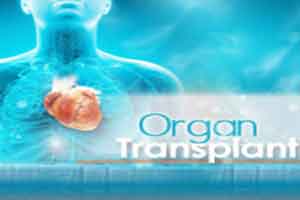 In a substantial effort directed to support organ donation in the hospitals, the health ministry has announced financial assistance to hospitals.
Coming under the purview of the National Organ Transplant Programme (NOTP) programme by the government, hospitals will be granted financial aid for hiring transplant coordinators at their premise and trauma centres.
This can be seen as another step by the government to address the huge gap between demand and supply of human organs for transplants.
The National Organ and Tissue Transplant Organization (NOTTO) is also a registered society now to give it more autonomy in functioning for the cause. Complete information regarding organ donation are available on its website, with a continued support through a 24x7 call centre with toll free helpline number (1800114770). A separate provision of National Organ and Tissue Donation and Transplant Registry has also been launched.
As reported by
DNA
, according to the directive given to the hospitals, they have been advised to display boards outside Intensive Care Units (ICU)and other strategic locations in hospitals reminding that the law requires the doctor on duty, transplant coordinator, counsellor to make inquiry and request for organ donation from the family members of brain dead persons.
In another initiative by the government, the best performing state, best NGO, best transplant coordinator and best hospitals and institutes who are working in the area of organ donation has been recognised and awarded by the government itself.
In 2015, till date, 40 cadaver donations have taken place and most of them from private hospitals. In 2014, too, KEM Hospital in Parel was the only public hospital in Mumbai to contribute to cadaver donation. As transplant is the only cure for patients with organ failure, health experts feel brain death should also be recognised and donations should be promoted.