DM in Pediatric Nephrology: NMC issues guidelines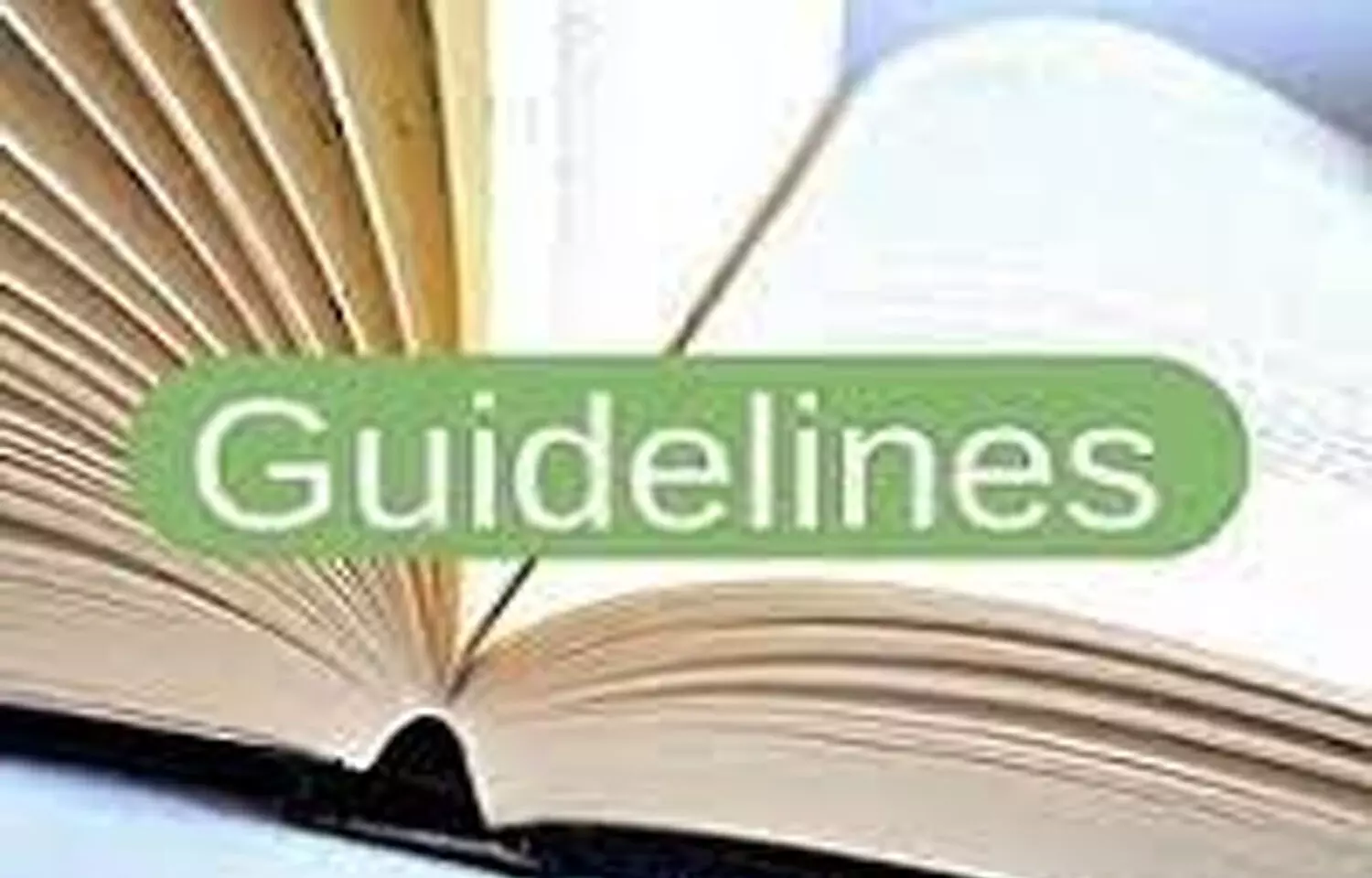 New Delhi: Through a recent notice, the National Medical Commission has released the guidelines for the competency-based postgraduate training programme for DM in Pediatric Nephrology. The guidelines spell out in detail the subject-specific learning objectives as well as the syllabus and the teaching methods of the DM Pediatric Nephrology course
The syllabus outlines in detail including the Investigations of Kidney, treatment modalities ranging from dialysis to transplantation, pharmacology, as well as psychological and ethical issues detailing the practical skills that are needed to be developed during the course
Further, the teaching and training methods outline in detail the training that a doctor needs to undergo in the three year period highlighting the components of Mandory as well as elective training, even detailing the elements of the logbook to be maintained by the doctors. Other academic elements such as Journal Club/Review, Seminars/Topic Review, Conferences, etc are also mentioned in detail. Besides information on assessment parameters is also outlined
The primary goal of the training programme for DM in Pediatric Nephrology is to develop clinicians who have acquired the operational skills, professionalism and knowledge necessary to direct a pediatric nephrology service, including dialysis and kidney transplantation. The program includes 36 months of training and is designed to provide the experiences necessary for the DM students to develop the knowledge and skills to function as independent pediatric nephrologist and fulfil the requirements as mandated by the Medical Council of India.
"While there has been improvement in nutritional status and immunization coverage over the last three decades, chronic non-communicable diseases involving various systems are now becoming an important cause of mortality and morbidity in childhood. There is an increasing demand for specialized care of children with chronic diseases. Children with kidney diseases are often diagnosed and referred in late stages of the disease. Most of them are not treated appropriately due to lack of expertise and want of diagnostic and therapeutic infrastructure," noted the preamble to the course
"A phenomenal progress has taken place that has revolutionized the management of children with renal diseases. However, children with renal diseases in our country have been largely denied the benefits of advanced medical management. For paediatricians to provide optimal treatment for these children, special training and in-depth knowledge are necessary. It is imperative to provide suitable facilities for appropriate and relevant training in pediatric nephrology to promote growth of the specialty in the country. The training should emphasise on preventive aspects, early diagnosis of common diseases and their optimum management with available resources including dialysis and transplantation," the preamble added
Eligibility for admission: M.D in Pediatrics

Goals:
The goal of the course shall be to produce a competent specialist in the area of Pediatric Nephrology:
1. who shall be competent to handle the health needs of patients in the speciality and provide secondary and tertiary level of care
2. who shall be able to practice the speciality ethically,
3. who shall be aware of the contemporary advances and developments in the subject,
4. who shall acquire a spirit of scientific inquiry and is oriented to the principles of research methodology and epidemiology, and
5. who shall have acquired the skills for teaching medical and paramedical professionals.
A. Objectives:
The objectives of the training programme will be to enable the student:
1. To develop a scientific approach, based on the understanding of the pathophysiology and epidemiology of pediatric renal disease,
2. To provide primary, secondary and tertiary care to children with renal disease,
3. To provide the skills for management of emergencies in unstable children with renal problems and provide renal care to critically ill children in the intensive care unit,
4. To implement a follow up plan in children with chronic disease,
5. To be able to work in a team along with intensivists, pediatricians, pediatric surgeons and others to provide comprehensive care to children with renal disease,
6. To be able to set up and manage an independent Pediatric Nephrology unit including dialysis,
7. To develop adequate communication and counselling skills,
8. To recognize the importance of family, society and socio-cultural environment in the treatment of the sick child with renal disease,
9. To review and analyse literature, seek evidence and apply to clinical practice,
10. To develop basic research skills and carry out research projects in the field of Pediatric Nephrology, and
11. To develop basic teaching skills and be able to train undergraduates, postgraduates, nursing and paramedical staff regarding care of children with renal disease.
To read the guidelines in detail, click on the following link:
https://www.nmc.org.in/MCIRest/open/getDocument?path=/Documents/Public/Portal/LatestNews/Guidelines for DM Ped Nephrology 22-11-2017.pdf

For more details, log on to the official website of NMC: