................................ Advertisement ................................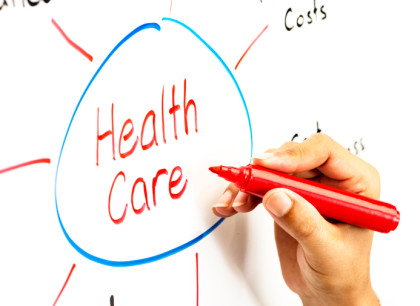 The incessant rain in Chennai has disrupted the Healthcare systems with many hospitals reported to be flooded with water in the city. The treatments facilities in hospitals have been further affected as medical equipment cannot be used sue to cut down of power supply in the city.
Also read: CSI con 2015 postponed due to Chennai Flooding
The whole system seems to be crippled as majority of the patients are unable to reach the hospital. Even the ambulance has not been able to reach in time. The city is reported to be in a healthcare panic as at least three major hospitals has to shift their patients in the last 3 days of crisis.
With their houses flooded, most doctors and hospital staff also stayed away from work, forcing the health department to get the patients evacuated, as further reported by TOI."We are in talks with the hospital managements and are getting the National Disaster Response Force to move the patients from the ground floor of MIOT hospitals to Ramachandra Medical College and Hospital in Porur," said health secretary Dr J Radhakrishnan. "If we run short of beds there, we will shift patients to other private hospitals," he said.
On Wednesday , close to 200 patients were shifted from Global Hospitals as the campus had 12 feet of water. "We have moved the patients to Apollo Hospitals in Sholinganallur Kumaran Hospitals and Child Trust Hospital," said Dr Rad hakrishnan.
................................ Advertisement ................................
On the ground level the situation is more challenging to be tackled. Employees at different hospitals are working overtime especially in the ICU. Such is the extremity of the situation that nurses and doctors are working overnight in the ICU to provide manual ventilation to patients. People are desperately trying to reach through Social media networks and WhatsApp groups.
All patients from Chrome pet Government Hospital in Tambaram were evacuated and sent to other government hospitals. "We have set up an outpatient counter with the staff of the hospital at a nearby wedding hall to continue to help patients who need medica care in the area," said a senior health department officer.
"The ICUs and emergency wards in government hospitals are still functioning," said Dr Radhakrishnan. "For those finding it difficult to reach government hospitals, we have set up 200 camps across the city with doctors from areas unaffected by rains," he said.
Health officers said essential medicines have been stocked adequately and distribution has begun. Former director of public health Dr S Elango said that though government hospitals were well-equipped with doctors who were working round the clock without returning home, they were finding it difficult to reach peripheral hospitals due to water logging."We are getting calls from people who have critically ill patients at home suffering from heart problems and diabetes but unable to buy new drugs. We are trying to help them," he said. Majority of the medical shops remained closed, as reported by TOI.
................................ Advertisement ................................
0 comment(s) on Healthcare crisis in Chennai due to cut in power supply